What Active Focus will get you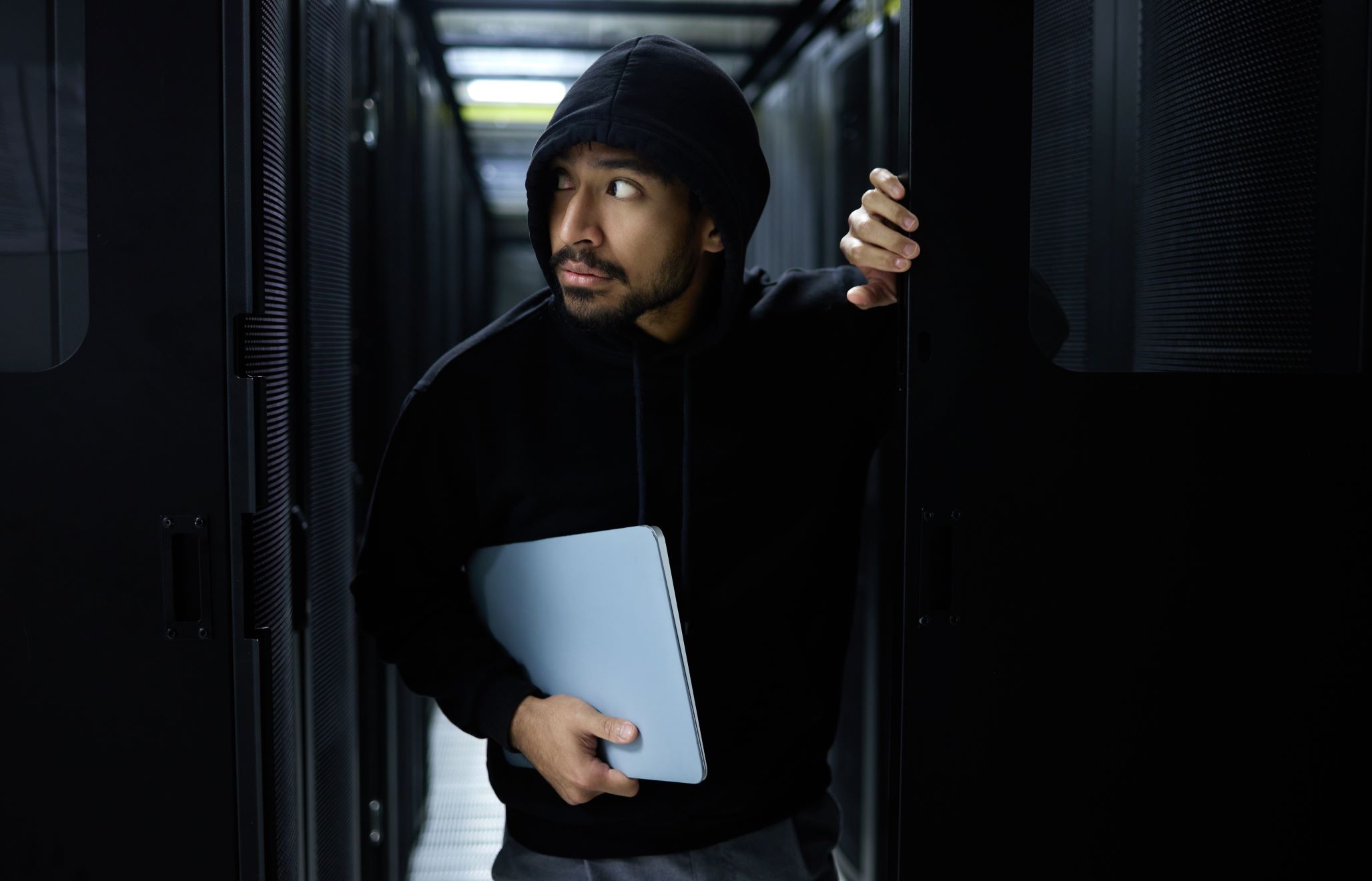 React faster to emerging threats
Modern attackers are both persistent and opportunistic. They will be looking for ways into your environment, continuously hoping to pry on mistakes, vulnerabilities and other opportunities. At River Security, we adopt the same approach, but with the goal of helping our customers by identifying and disclosing vulnerabilities before they can be exploited by malicious actors.
Continuous Attack Surface Management
Active Focus is a comprehensive technology platform that features a variety of modules, including an Offensive Security Operating Centre. This combination of advanced technology and human oversight helps to ensure that our customers receive accurate and reliable information about vulnerabilities in their attack surface. By using Active Focus, our customers benefit from a robust and thorough approach to identify and address vulnerabilities before threat actors do.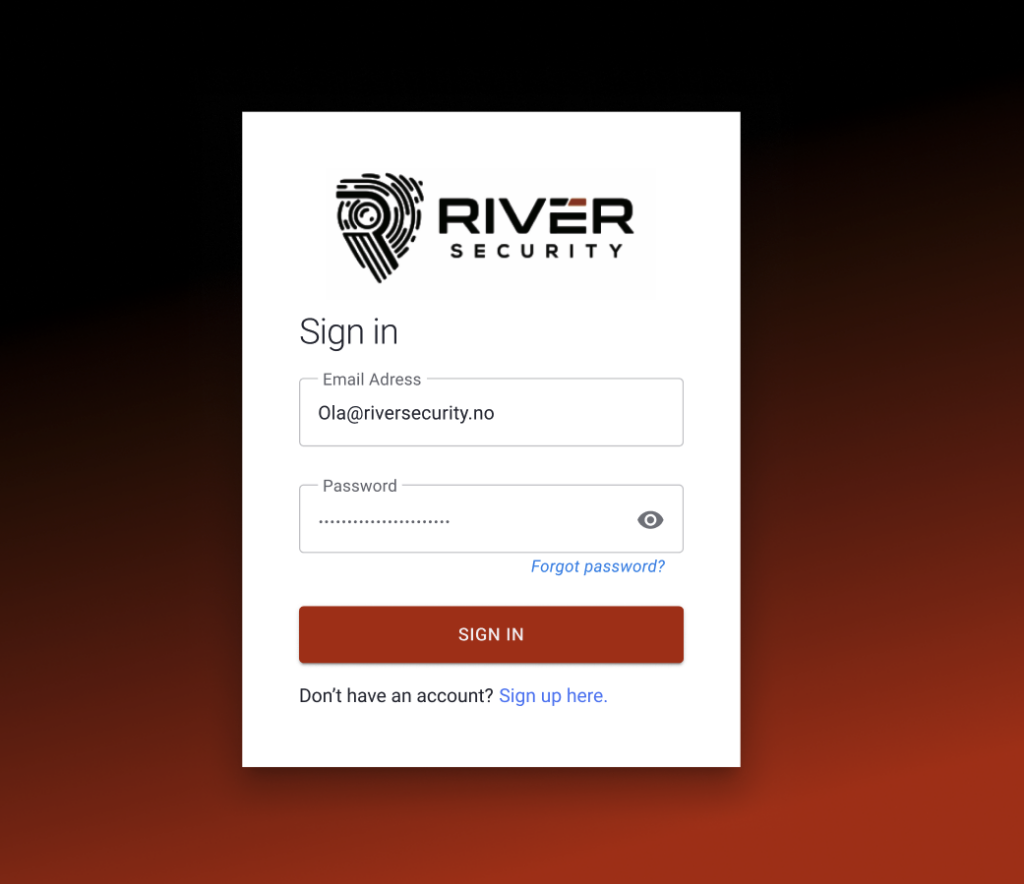 The Solution
Traditional Penetration Testing is too slow. Cyber Criminals and other Threat Actors are rapidly running loops around our security teams. Security teams have a hard time prioritizing their time, understanding which risks need to be adressed, and what to fix, when and where!
This service challenges the existing methods of penetration testing and reactive security models, by defending forward. We are leaving our castle and the high walls we have built, and examining ourselves from the outside, in the perspective of a threat actor, finding holes and vulnerabilities before real attackers do. We call this Attack Surface Management and Always-On penetration testing.
Security organizations struggle with understanding how attackers operate, and how their organization becomes vulnerable over time. River Security is a razor sharp spear tip when it comes to offensive services, allowing us to provide our customers with relevant information on where security teams should prioritize.
We utilize ranges of Cyber Threat Intelligence, Penetration Testing techniques and much more to help ensure our customers can patch what is needed, when it is needed.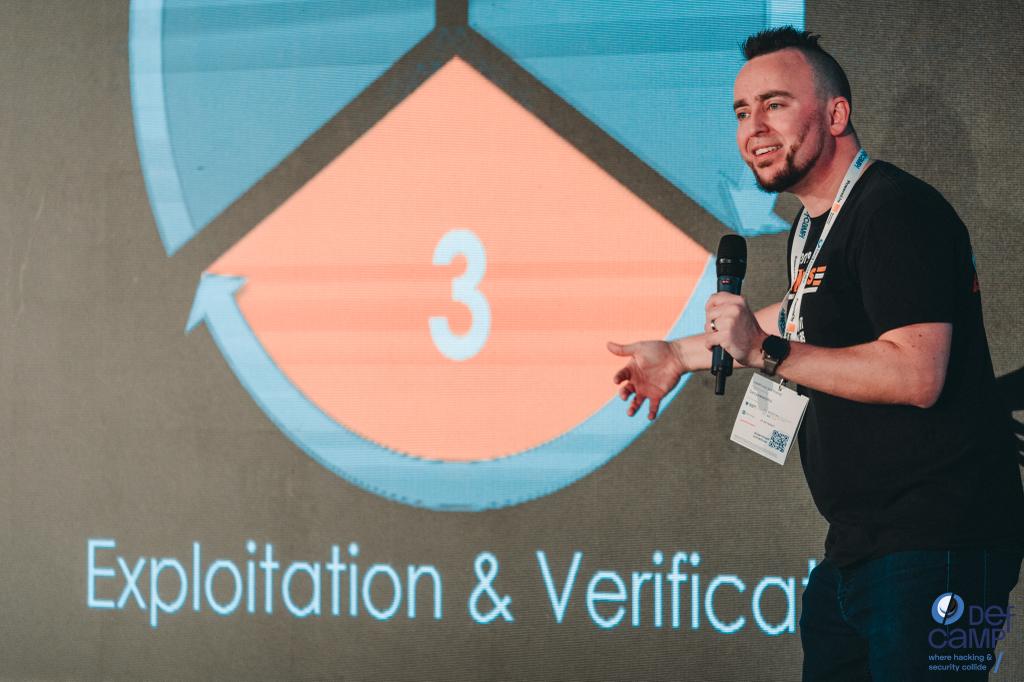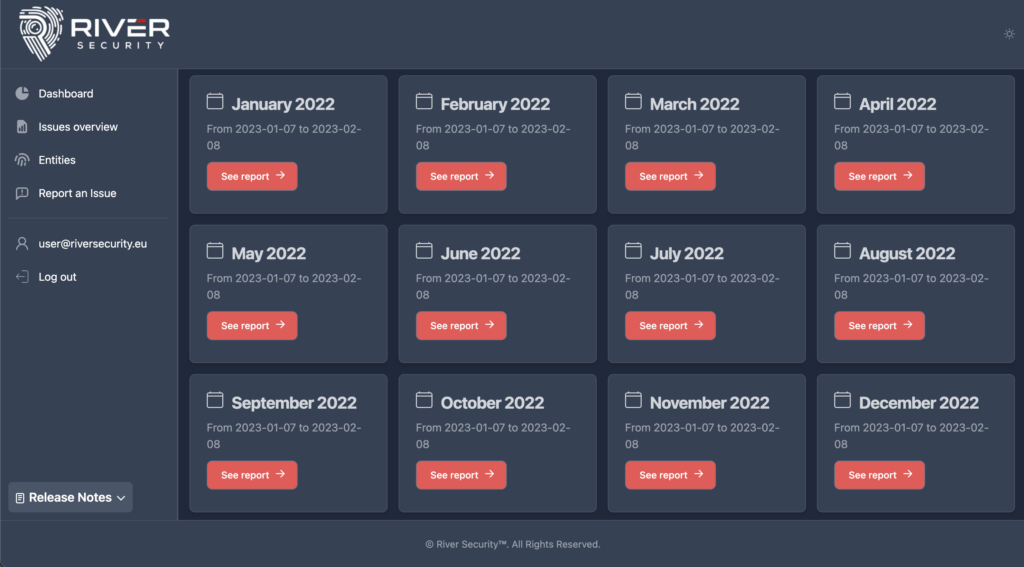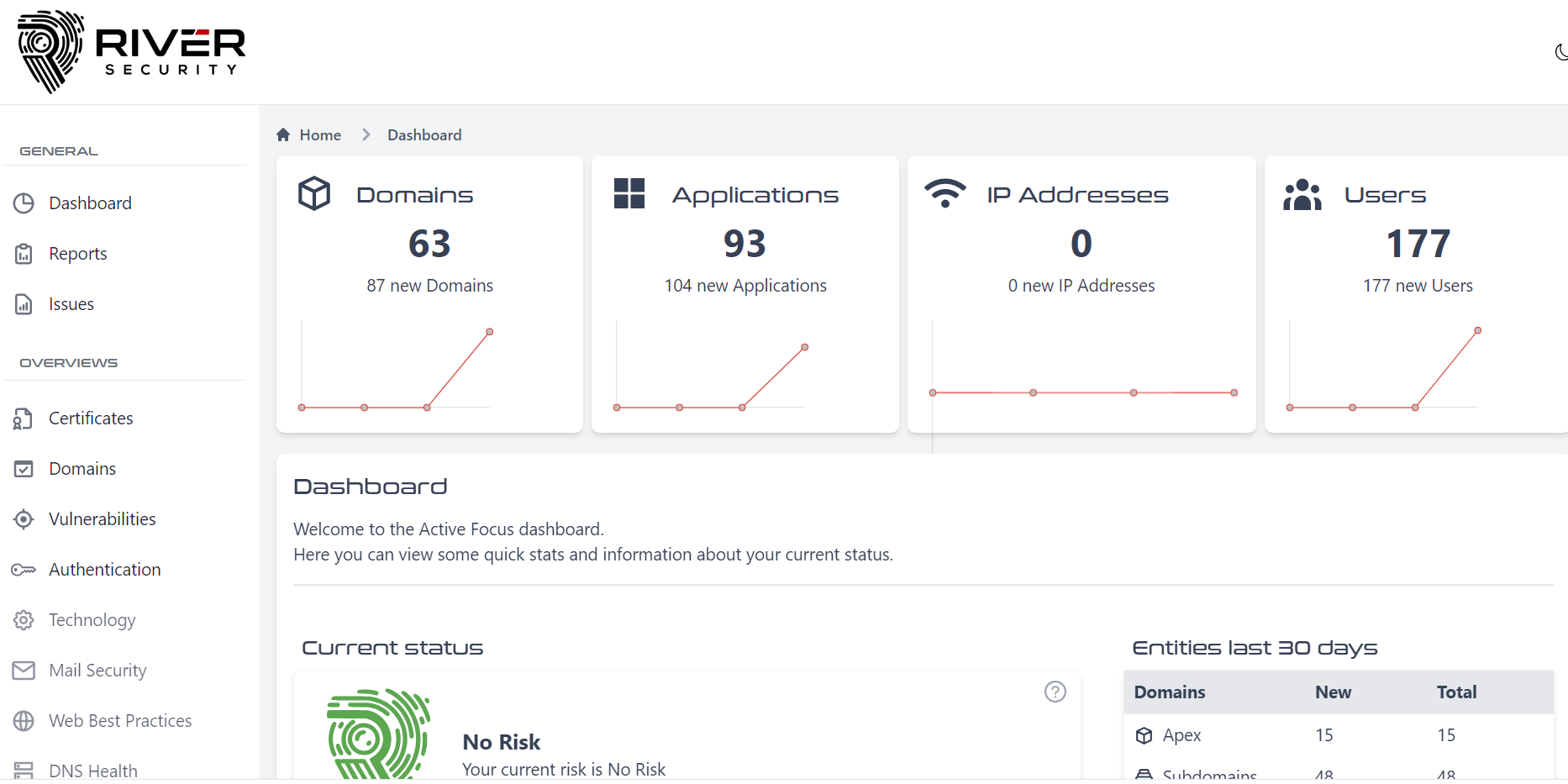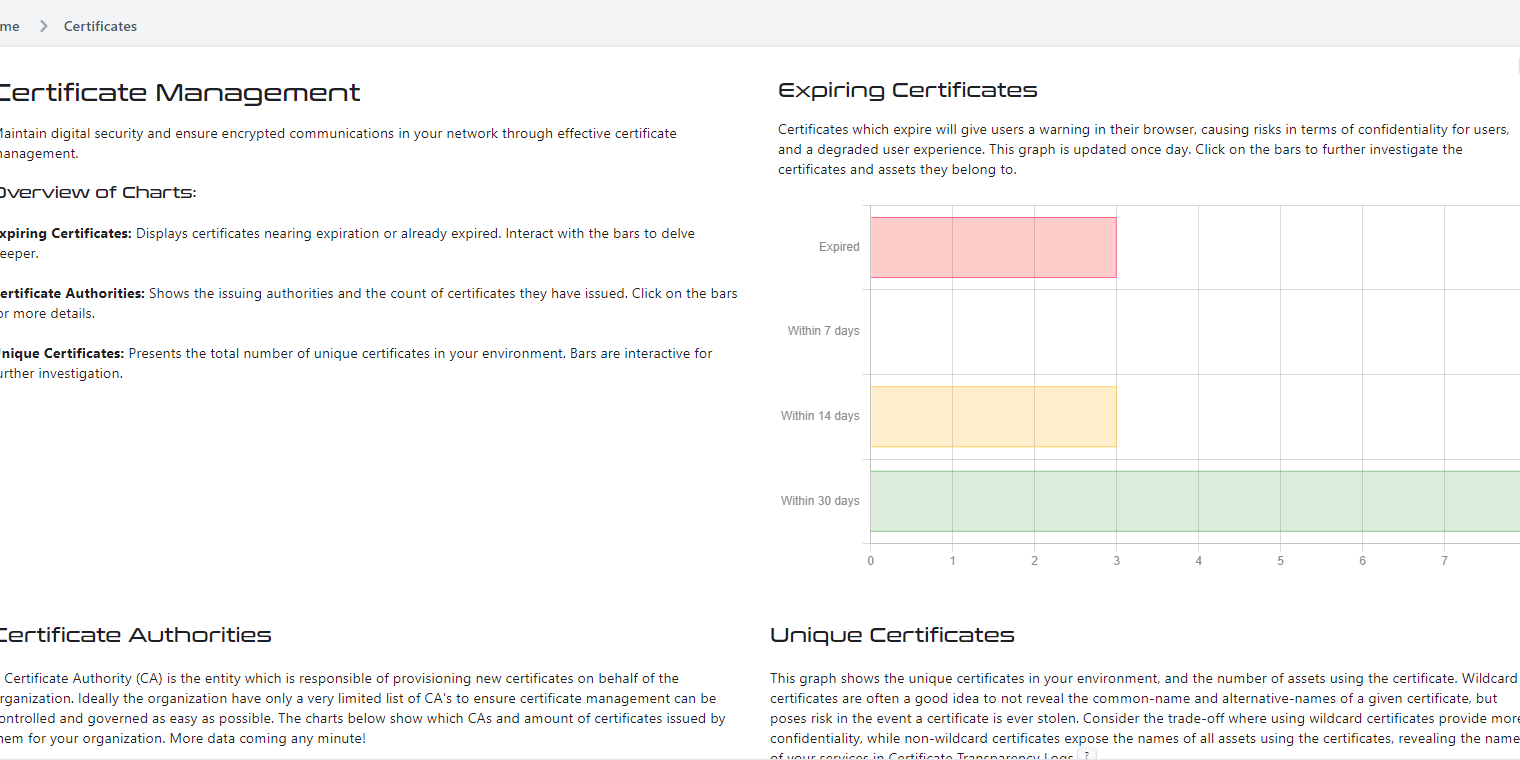 Offensive Security Operations Center - Seeing is Believing
As we on-board, discover, scan and assess our customers, our Offensive SOC retrieves and stores large amounts of data. This data not only fuels the SOC, but allows our customers control in many different areas:
Certificate Management - We provide customers with information about which domains have expired certificates, which are due to expire, which Certificate Authorities are in use.
Vulnerability Management - What does scanners tell us about vulnerabilities present in our attack surface? River Security will report on exploitable issues, with demostrations, but we also show you all the rest.
DNS Management - Seize control and start cleaning DNS. Find dangling DNS pointers, sub-domain takeover opportunities and improve your DNS hygiene.
Of course, there is more: How Attack Surface Management Empower Companies
Our Customers Say It The Best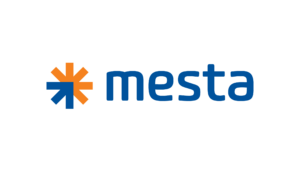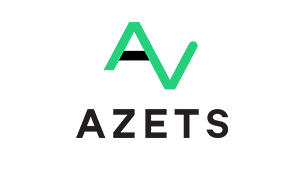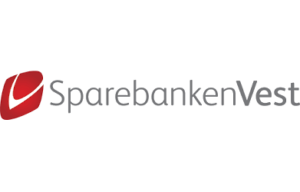 The team is very knowledgeable and has taught us a lot when it comes to proactive cyber security. They are agile and clearly has a lot of competence within their field, and we are happy to have them on our side in the ever-changing threat landscape.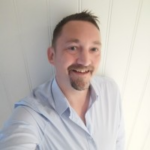 Terje Einar Hunvik
Mesta
One of the differentiating features of River Security is that they focus on real threats and areas that need attention – so we not only know about vulnerabilities, dark web disclosures and other issues, but also how they will affect our business.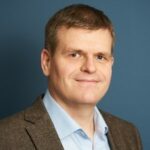 Ole-Martin Bækkeli
Azets
...That's where River Security comes in, offering their Active Focus service to keep us ahead of the curve with a constantly evolving attack surface, and even helping us to uncover the unknown...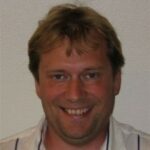 Arvid Eriksen
Sparebanken Vest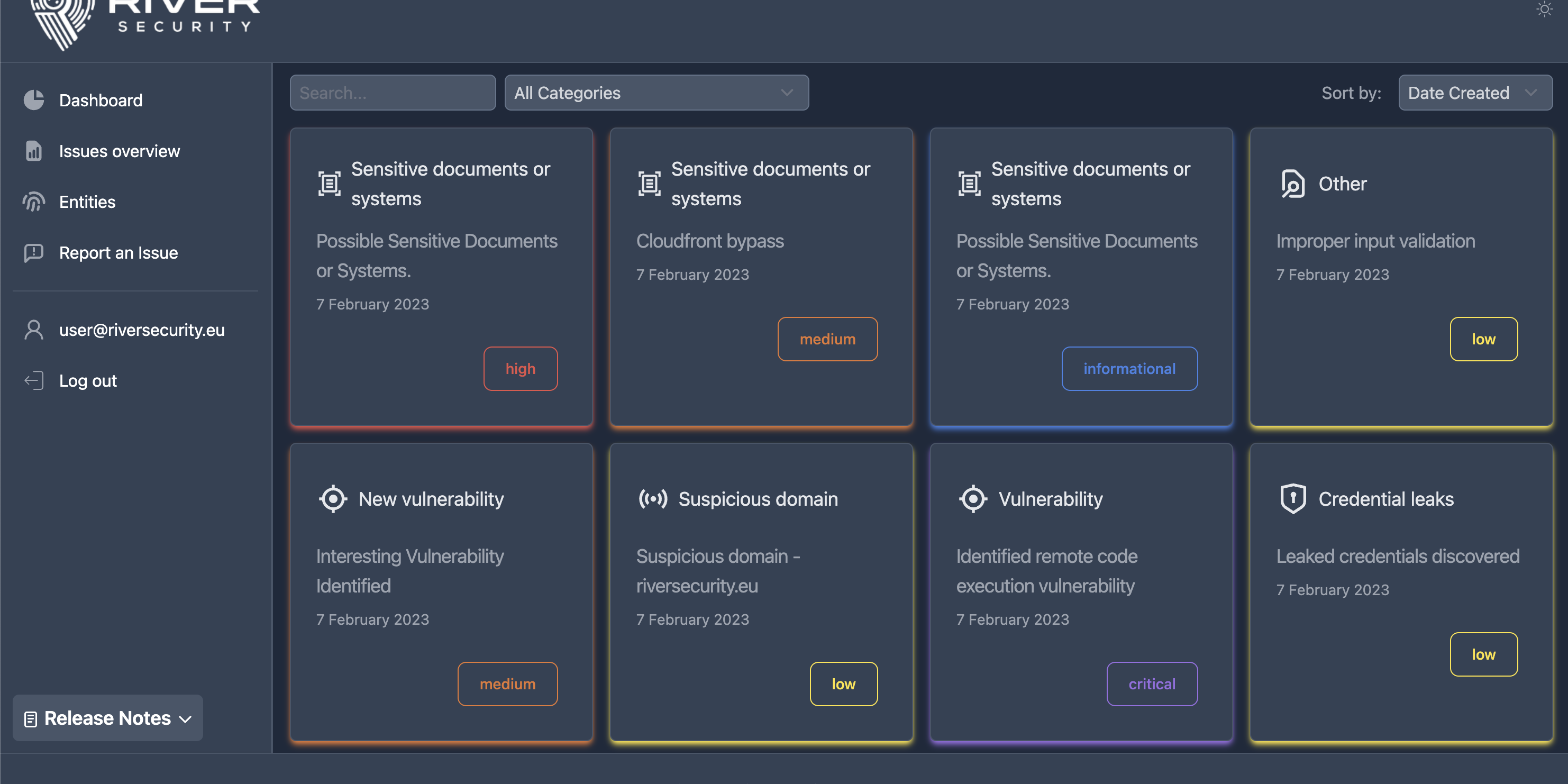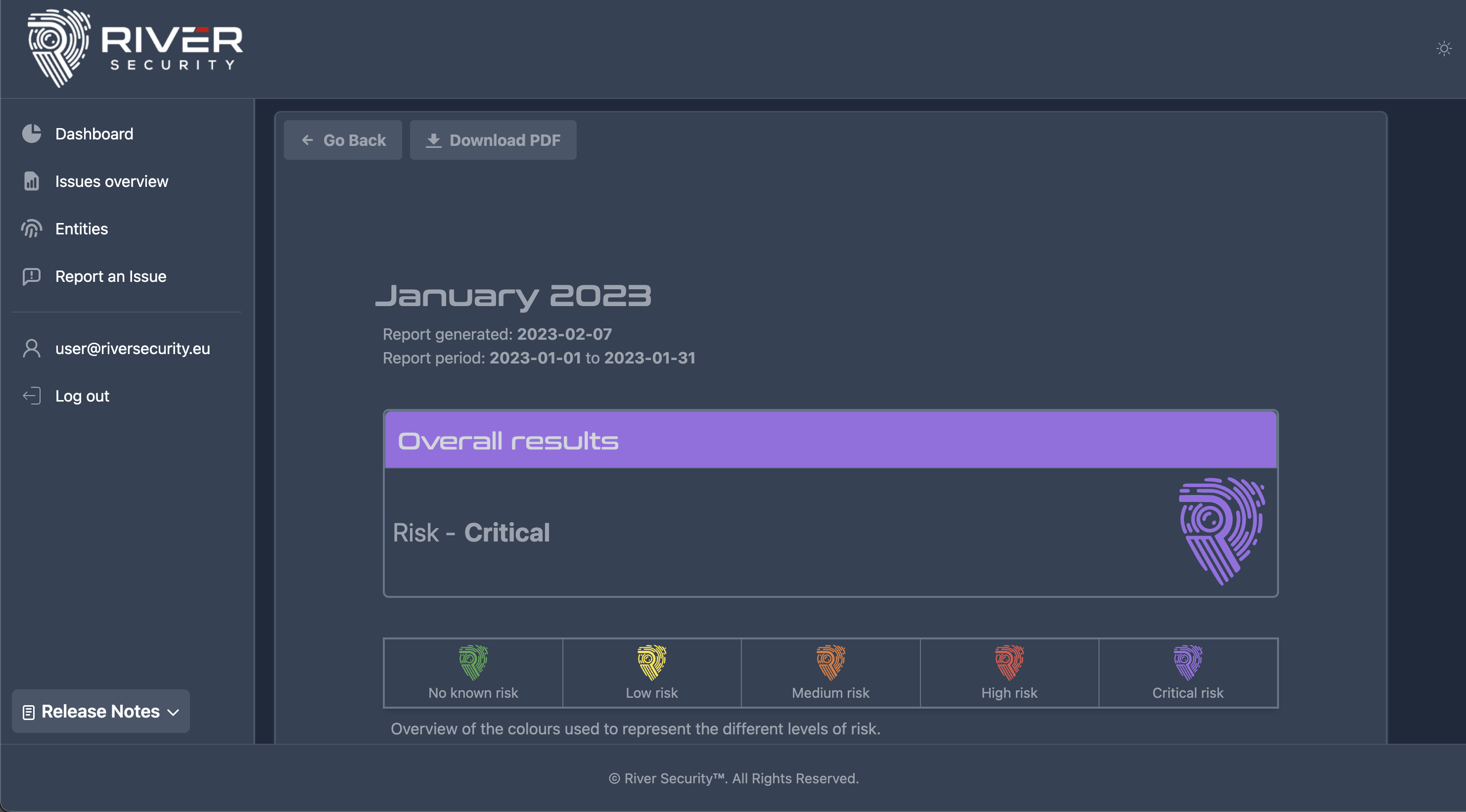 How it works
The Active Focus service is built on many components which enables our team to rapidly discover new attack surface, engage a team of penetration testeres and address risk as fast as posisble.
We developed a technology which gives us direct insights into what attackers see. When River Security's Offensive Security Operations Center receives an alert, it means an opportunity to attack our customer and help deal with immediate risks.
To achieve the necessary element of speed, correct information and actionability from our customers, we have developed a range of different modules that help us focus our attention at the right place, at the right time.
With the right people and the right technology, River Security is able to rapidly and effectively identify vulnerabilities and risk as they happen, in close to real time in many cases. It used to be the rabbit vs. the turtle, where the rabbit were the threat actors and the turtle was you and me, but we have finally taken back the advantage.
Steps to better security hygiene
Free yourself from patch fatigue
Let experts manage your attack surface and spend time on what matters.
More about our service in these selected articles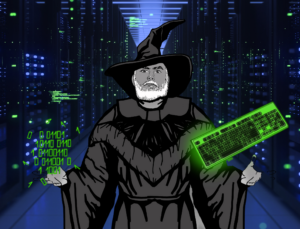 Why SOC Can Give False Confidence Compared to Proactive Offensive Services In the rapidly evolving landscape of cyber security, businesses face an ever-increasing number of threats that can compromise their sensitive data and disrupt their operations. In response, companies have traditional established Security Operations Centers (SOC's) to monitor and help defend against potential cyber-attacks. While…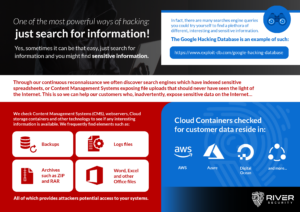 Data has become the currency of our time and as such, it is crucial to ensure its security. Hackers can easily gain access to highly sensitive data through simple Google queries. Oftentimes, employees may inadvertently or unknowingly upload data on various internet solutions, such as a CMS ("Content Management System") system or SaaS ("Software as…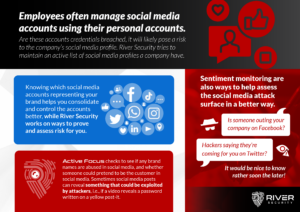 Social media has increasingly become a critical component of the attack surface that many businesses fail to consider. It is imperative to comprehend the locations where our brand is exposed and ensure that such accounts are appropriately protected and managed. The adverse effects of a compromised social media account on a company's reputation and trustworthiness…