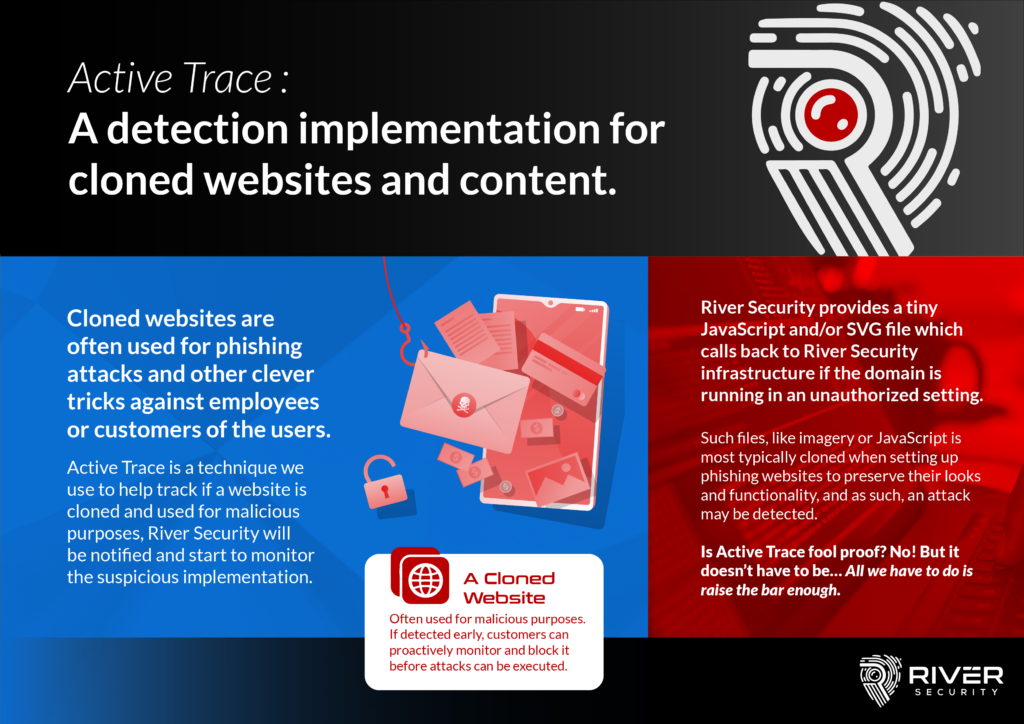 Active Trace – Adding Deception to Aid Detection and Attack Surface Management
As the prevalence of cyber attacks continues to rise, it's more important than ever for organizations to protect themselves online. One tool that can help with this is Active Trace, a service that detects attackers cloning websites by planting traps that are difficult for the attackers to detect.
When it comes to website cloning, the goal of the attacker is often to create a duplicate of a legitimate website in order to trick users into entering sensitive information or completing fraudulent transactions. This can be devastating for both the target organization and the users who fall victim to the scam.
Active Trace works by planting traps on websites, these traps are only activated when the site is accessed by an attacker. When the trap is triggered, Active Trace is able to identify the attacker and alert the security teams, allowing them to take proactive actions to protect their users.
One of the key benefits of using Active Trace is that it can help to prevent attacks before they happen. By identifying and stopping attackers before they can utilize a cloned website, Active Trace can help to reduce the risk of a successful phishing attacks.
Overall, Active Trace is a valuable tool for organizations using Active Focus, helping you to stay one step ahead of the attackers.