River Security was founded in Norway in 2020, with the mission to challenge and change the industry of Cyber Security. Our company stays at the forefront of technological advancements, and we use our self-developed technology to stay ahead of evolving threats. Our commitment to delivering exceptional service has earned us a strong reputation for customer satisfaction. We have a track record of building long-term relationships with our clients, who rely on us as their trusted cybersecurity partner.
We have a solid track record of successfully securing organizations across various industries. Our clients have entrusted us with their sensitive data and critical systems, and we have consistently delivered robust solutions that mitigate risks and protect against cyber threats. Read client testimonials here
Rather than solely focusing on reactive measures, we adopt a proactive approach to cybersecurity. We emphasize proactive threat hunting, continuous monitoring, vulnerability assessments, and comprehensive risk management to identify and mitigate potential threats before they can cause harm. View how we do it here
At our core, we are innovating and constantly pushing the boundaries of cybersecurity. Through our commitment to reinvesting profits in research and development, we continuously develop groundbreaking solutions that anticipate and mitigate future risks. Our innovative approach ensures that our clients benefit from the most advanced cybersecurity measures available in the industry. Read about our technology Active Focus
Innovation and development
As an independent and self-owned company, free from external influence, we provide unbiased advice and expertise in cybersecurity. Our commitment to reinvesting profits in R&D and talent acquisition ensures we remain at the forefront of cybersecurity innovation. The Research Council of Norway and Innovation Norway is two governmental organizations that contributes to the most innovative projects in Norway, and they both believe in our methodology and supports the development of our Attack Surface Management service, Active Focus.
Our cyber security company boasts a team of highly skilled professionals who possess deep knowledge and expertise in the field. With their extensive backgrounds and constant dedication to staying up to date with the latest threats and technologies, we deliver top-notch solutions and services.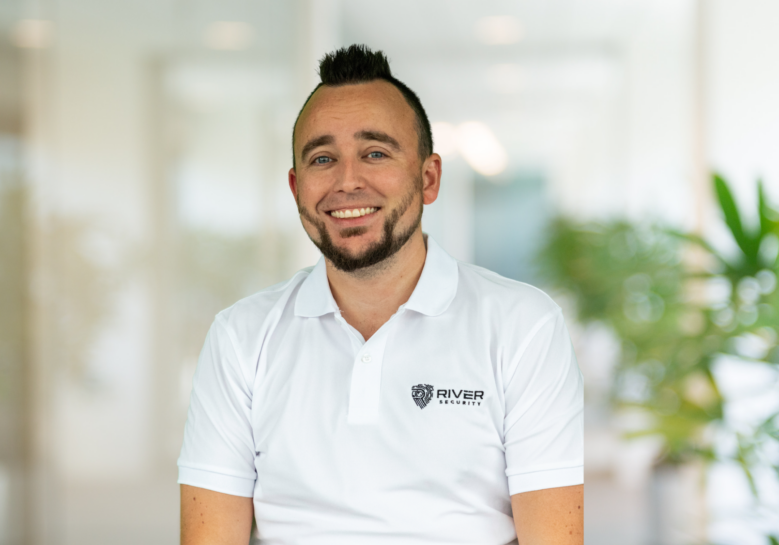 Chris Dale
COO & Principal Consultant
Chris has a background in programming, system administration and management. Outside of running the daily operations of River Security, Chris also teaches at the SANS Institute as a Principal Instructor. Chris has been featured several times in the media and you might have seen him speaking at conferences in the security industry.
Innovation is ingrained in Chris' DNA, and that's why he co-invented River Security.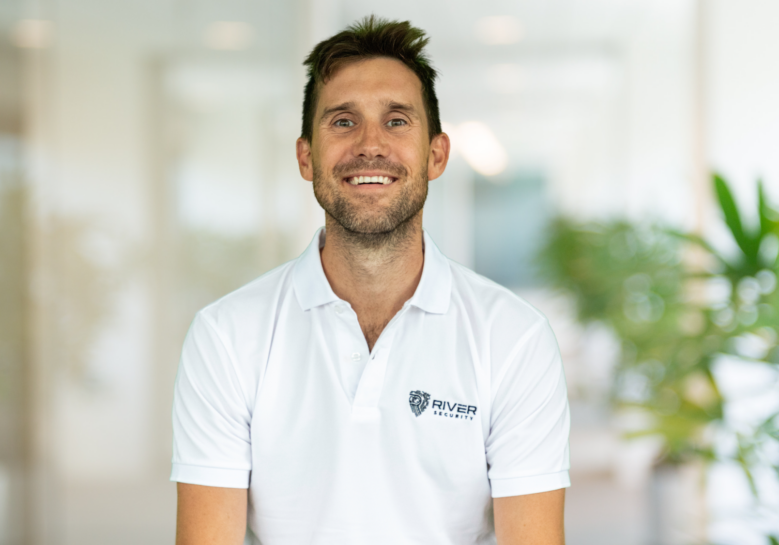 Magnus Holst
CEO
A curious entrepreneur with more than 10 years of experience, building and leading business relations as a project manager, managing director and as direct sales resource.
His approach towards clients is always focused on their needs and requirements, rather than his own agenda.
As one of the co-funders of River Security, Magnus aims to revolutionize the industry of Cyber Security.
Lars-Georg Paulsen
CTO & Principal Consultant
Lars-Georg has several years of experience in penetration testing and security consulting.
With a broad knowledge area and understanding of the bigger picture, he often has valuable input to design choices and architecture decisions.
Lars-Georg strives to foster a culture of continuous learning and innovation, together with his co-funders of River Security.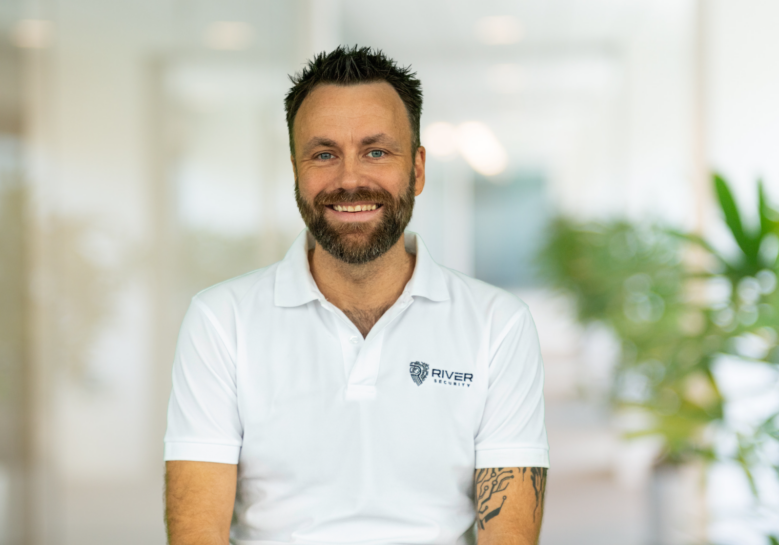 Jan Petter Dale
Threat Intelligence Manager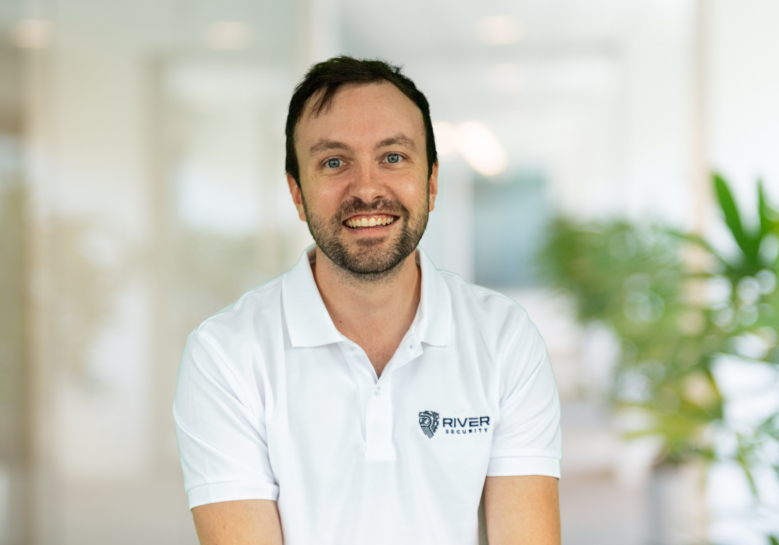 Vegar L. Haaland
Principal Consultant
Karina Årland
Account Executive
Vegard Reiersen
Head of Sales
Simen Bai
Security Analyst & Researcher
Markus Leding
Offensive Security Engineer
Richard Beunk
Offensive Security Engineer
Preben Wulff
Platform Development Engineer
Herman Bergsholm
Platform Development Engineer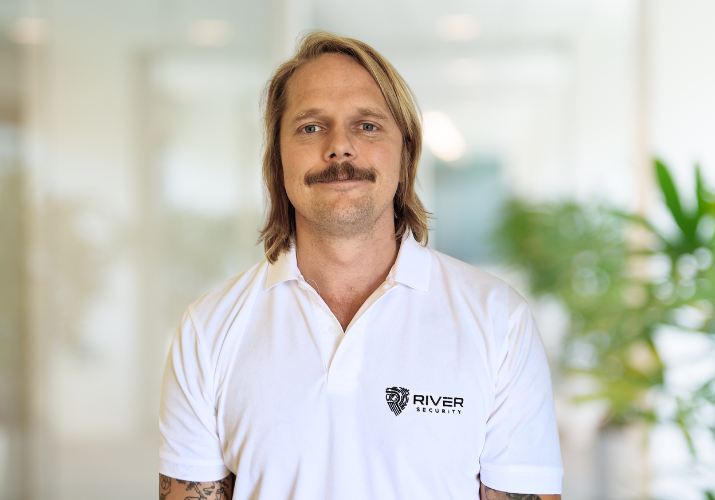 Cato Stensland
Threat Intelligence Manager
Attracting and retaining senior-level experts for our consultant group is a cornerstone of our strategy, as their expertise guarantees competence and certifications for all assignments. Our long-term collaboration with customers is built upon trust, enabling us to work closely together to develop innovative solutions, foster a safe environment for research, and ensure the continuous improvement of their cyber security posture.
On our mission to challenge and change the industry, we raise standards and change perspectives. We must empower customers to take control of their cyber security, as well as we contribute to the community.
We actively engage with industry leaders, technology providers, and research institutions to foster a network of alliances. These partnerships enable us to tap into cutting-edge research, access advanced tools and technologies, and exchange knowledge and expertise. By leveraging these collaborations, we stay at the forefront of cybersecurity innovation, offering our clients unparalleled solutions that address emerging threats effectively.