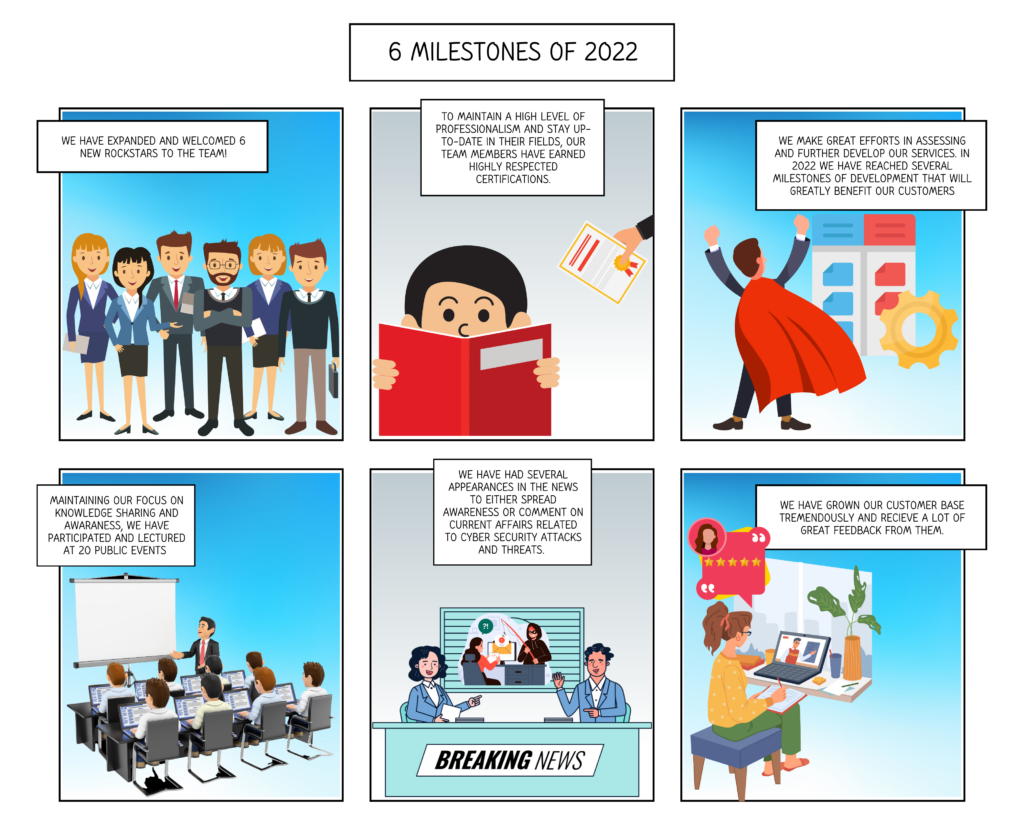 As we look back on the year 2022, it's clear that it was a year of significant milestones and achievements. A great deal of progress has been made, and we have seen a wide range of advancements that will shape the future.
New Team Members
We are truly happy that we got to welcome new highly skilled team members to our River Security family this year as well. Each and every one bringing their own pieces of the puzzle, putting it together with passion and purpose to shape the future of River Security and essentially how we think of Cyber Security. They have all been introduced previously, but if you would like a recap on some of them, you can click their names: Markus, Vegard, Preben.
Certifications and knowledge
At our company, we place a paramount importance on maintaining a strong and secure cyber defense. To achieve this, we actively invest in the development and education of our employees by encouraging them to pursue training and certifications in their respective fields. This year, our team has made significant strides in enhancing their skills and knowledge, through the completion of various courses and certifications, including:
OSWA (Offensive Security Web Assessor)
SEC560 (Specialized Knowledge and Applications)
GXPN (GIAC Exploit Researcher and Advanced Penetration Tester certification)
Development
As a team, we have dedicated ourselves to continuously improving our services by working collaboratively to advance the technologies behind them, as well as refining the User Interface to enhance the overall experience for our users. Throughout the year, we have made significant progress in these efforts, and are committed to continuing this progress in the future.
Events
We have actively engaged in numerous seminars, conferences and events throughout the year, which has provided us with valuable opportunities to promote and share our expertise in Attack Surface Management. Through these events, we have had the privilege of connecting with a diverse range for professionals and experts across the field, and we are grateful for the knowledge, insights and connections gained through these interactions.
Media Precense
You may have seen some familiar faces from our team making appearances in the news, particularly regarding the current surge in certain types of cyber attacks. As experts in the field, we were honored to be called upon to provide insights and commentary on these important issues. For those who are interested, you can find links to some of our most popular appearances here (In Norwegian):
Customer Satisfaction
The outpouring of positive feedback from our valued customers is truly humbling and a testament to the hard work and dedication of our team. With 23 glowing testimonials already posted on our website, it is clear that our commitment to delivering outstanding service and building strong partnerships with our customers is paying off. Our cooperation allows us to achieve our goals and reach new heights, making us better together.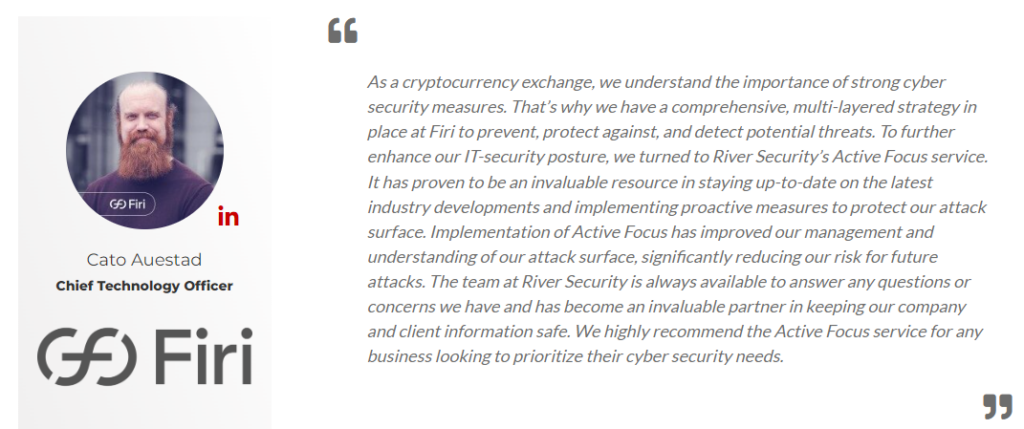 Happy New Year!
Looking into 2023, we have a lot of fun planned, so stay tuned!