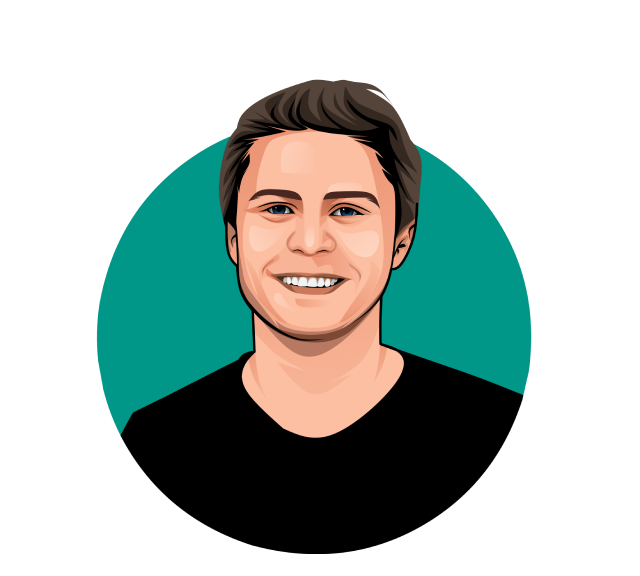 We are expanding the Offensive Security Operation Center, where Markus Leding will be joining as an Offensive Security Engineer!
He studied Cyber Security in Florida at the Valencia College. Since his return to Norway, he has been working as a Cyber Security Analyst at Advania, where he has gained considerable experience. He has completed relevant certifications, such as OSCP and PCEP.
Instead of describing his qualifications, we asked the Managing Director, Magnus, why Markus was a good fit for this position:
From time to time, you find rare talent. So, this one was easy! The energy you get from just talking with him is special. I believe we all felt the good connection already in the first meeting, discussing both technical aspects on what we do in River Security, as well as human aspects related to work life itself. He is a considerate young gentleman, holding tons of ideas bringing his vigorous initiative to the group.

He has both the initial skillset and experience to take upon challenging tasks on the get-go, and the mindset and eagerness to evolve further, constantly looking for ways to improve.

I see this as a perfect match for both parties:

With Markus we will further strengthen our Offensive SOC team, defined in our Strategy to be the most crucial team as they deliver our Active Focus service to our rapidly growing client base.

Joining us also fit the ambitions of Markus as he will now be surrounded by experienced seniors in multiple roles putting his personal growth on steroids.

Magnus Holst, Managing Director
One of his favorite hobbies are reading books about Cyber Security. The threat landscape is always changing, and Markus devotes a great amount of time to continuously learn and improve.
While living in Florida, boxing took up portions of his free-time. He has trained with some big names, and even though his gloves are now retired, he still likes to keep in shape by lifting weights and working out.
Retiring the gloves gave him more time to focus on reading books, but also to play chess. Chess promotes critical thinking, problem-solving and decision making. You also have to be tactical and strategic to succeed. These are all qualities that he possesses.
With his practical and logical approach, and his tireless passion for problem solving, we are certain that he will fit right in with us and contribute to creating value for our Active Focus customers.