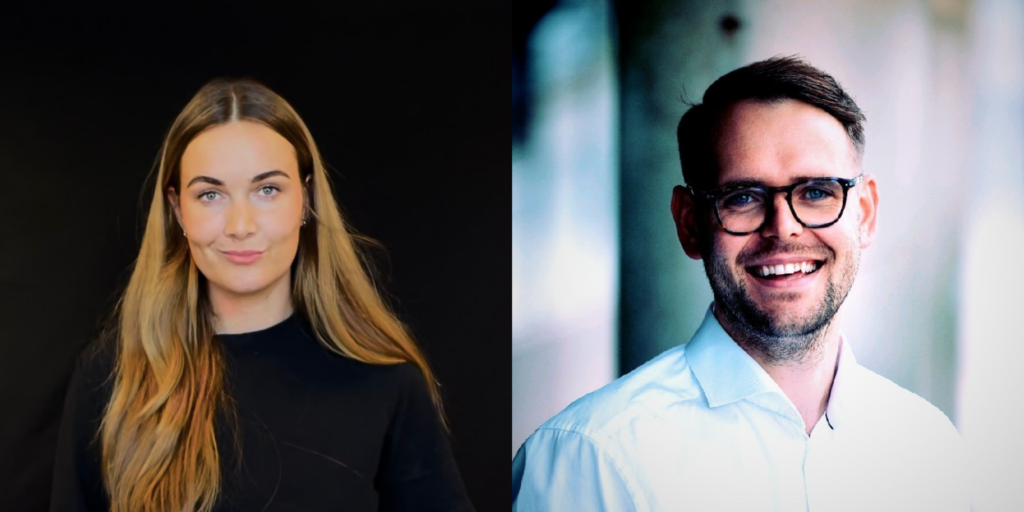 New external members to our Board of Directors!
We are happy to announce two new external members to the Board of Directors, Stine Andreassen and Karsten Duus Wetteland!
Stine brings a lot to the table when it comes to innovation and business development. Her infectious passion for strategy and marketing are truly inspiring and will be extremely valuable as we keep growing. She has a bachelor's degree in Entrepreneurship & Economy, and has experience from project management, marketing and as an entrepreneur. She co-founded the company Wide Assessment where she holds the position as CEO. Wide Assessment is known for their innovative recruitment platform WA.works. She has received multiple awards for her tech and leadership talents. She currently holds seats in other boards, which provides her with in-depth knowledge of corporate governance responsibilities. Her qualities and experience will be a great asset to our company.
When asked about the deciding factors for joining our board of directors, she replies:
I really enjoyed our initial discussions and felt that this was a company where I could both contribute with passion for growth hacking, and learn so much from the success the team has had already!

Stine Andreassen, Board Member
Karsten is Chief Information Security Officer at Eviny. He completed his bachelor's degree in Information Security at the Norwegian Defence College of Engineering and is truly passionate about Information Technology, Strategy and Products. He has gained a lot of valuable experience through his work with the Norwegian Armed Forces, EY, BKK and Eviny. Eviny (formerly known as BKK) is the largest energy company in western Norway and one of Norway's largest distributors of electrical energy. His competence within management in the Information Technology field is truly valuable, and we are certain that his knowledge and experience will be extremely beneficial moving forward.
When asked about the deciding factors for joining our board of directors, he replies:
River Security is a young startup with great energy. Their offerings are really interesting, and I look forward to throwing myself in the mix of how to make the most out of this opportunity. I love problem-solving with different perspectives and that's what we'll do here. It's great to be able to contribute to the road ahead!

Karsten Duus Wetteland, Board Member
They are both ambitious and not afraid to speak their mind. We are indeed privileged to have brought these two experienced and professional individuals into our board of directors, and we know they will play a big role in shaping the future of our company.