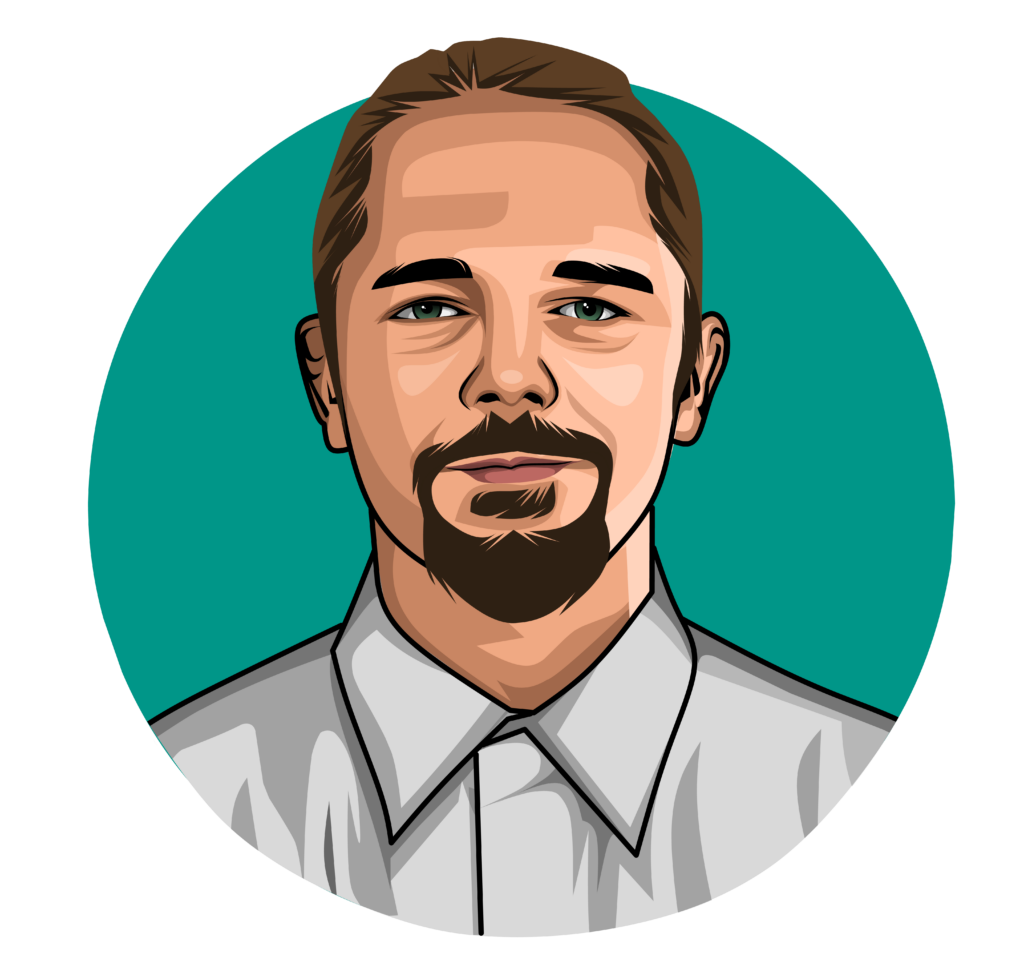 Introducing Cato Stensland – A Security Maverick with a Vision
We are thrilled to announce our newest addition to the team, Cato Stensland, who is joining us as a Threat Intelligence Manager. With a remarkable background in the Intelligence Service and extensive experience across various disciplines, Cato brings a wealth of knowledge and expertise to our organization.
As he joins our team, he remarks:
As the new Threat Intelligence Manager at River Security, I'm thrilled to join a company that goes beyond compliance, prioritizing genuine security. Together, we'll proactively tackle threats, delivering top-tier protection to our valued customers. It's an honor to be part of a team that strives for true security excellence, surpassing industry standards with unwavering dedication.

– Cato Stensland, Threat Intelligence Manager
With an extensive background in various disciplines within the intelligence community, Cato's operational experience is second to none. His passion for developing concepts and nurturing talent has led him to spearhead groundbreaking initiatives and take on significant responsibilities throughout his career. Notably, Cato holds the prestigious clearance of "Cosmic Top Secret," showcasing the trust placed in him with sensitive and classified information.
As a project leader, Cato has successfully driven several innovative tech solutions, led sprints, and organized interdisciplinary gatherings with great results. He also played a pivotal role in enhancing and training frontline operations in both the UDI and UD for national and international case processing. Notably, he was instrumental in establishing an OSINT (Open Source Intelligence) section. His ability to blend legal, technical, and hands-on skills enables him to identify both problems and solutions that others might overlook. Whether as a team leader or a team member, Cato excels in both roles.
Having worked in an environment focused on bypassing preventive measures, Cato has gained valuable knowledge of technical requirements and ISMS architecture. His experience allows him to effectively discern actual threats from theoretical ones, offering valuable insights into the mind of an attacker.
Cato's curiosity for cutting-edge technologies and his dedication to their optimal application drives him to explore the boundaries of his field. He understands that vulnerabilities often lie at the periphery of a system. Additionally, Cato is client-focused, never hesitating to ask the tough questions when necessary. With him as a partner, you can expect honest and reliable collaboration.
Here is what our CEO Magnus Holst has to say about how Cato's arrival strengthens our OSOC and brings fresh value to our esteemed customers:
Cato Stensland's addition to our team marks a significant milestone in strengthening our OSOC (Offensive Security Operations Center) capabilities. With our customer base growing rapidly, we recognize the need for top-tier expertise to stay ahead in the ever-changing cybersecurity landscape. Cato's extensive background in the Intelligence Service and his track record of driving innovative tech solutions align perfectly with our vision of providing cutting-edge services to our valued customers.

At River Security, we pride ourselves on delivering exceptional value to our clients, and Cato's commitment to pushing the boundaries of technology and ensuring the highest level of security resonates seamlessly with our mission. We are excited to witness the positive impact of his contributions as we continue to elevate our services and fortify our clients' defenses.

– Magnus Holst, CEO at River Security
We are confident that Cato's vast experience and exceptional skills will play a central role in bolstering our threat intelligence capabilities and reinforcing our commitment to ensuring the utmost security for our clients. Join us in welcoming Cato River Security, as we look forward to achieving new heights with his valuable contributions.