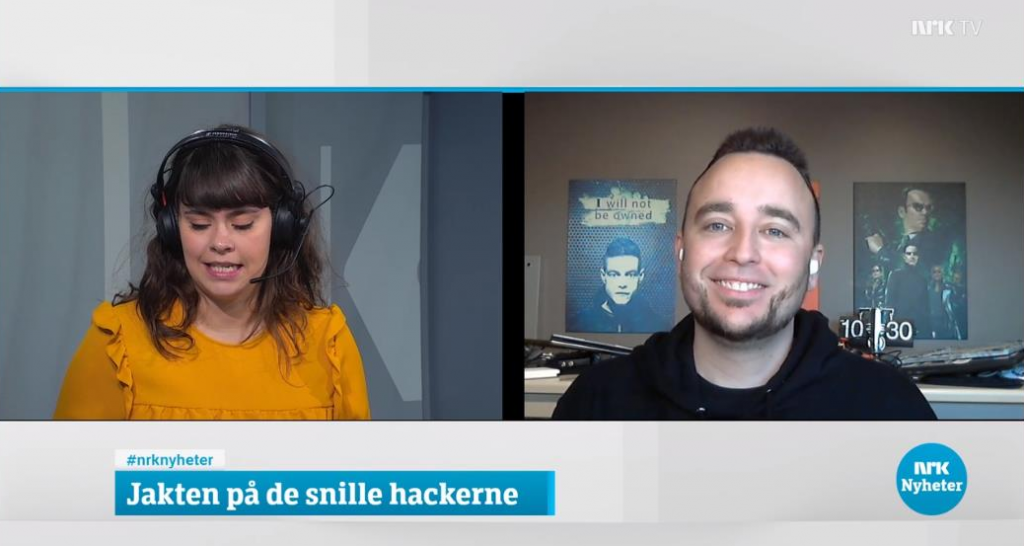 In search of ethical hackers
In River, we always seek to challenge the norm and the methodology set. This also involves our way of recruiting. This topic, of finding new ethical hackers through technical challenges and competitions, even caught the interest from NRK (Norway's biggest TV broadcaster) and they invited us to explain in detail how and why this is the most ideal way of finding skilled personnel in this highly technical field.
In Sunday's episode of Helgemorgen we elaborate on this topic and explain the necessity of finding the ideal resources in the continuous fight against cybercriminals across the globe. There are even small hints to be found as well, as Chris gives away some clues relating to the ongoing challenge that we put out last week. Good luck to you all.
Other topics discussed during this episode is why do we need ethical hackers in the first place? And how is the current pandemic specifically changing the cybercriminals game plan, targeting all of us in new ways. Everything is wrapped up in a 7-minute dialogue, so be sure to follow the link below.
https://tv.nrk.no/serie/helgemorgen-tv/2020/DNRR62002220#t=5228s