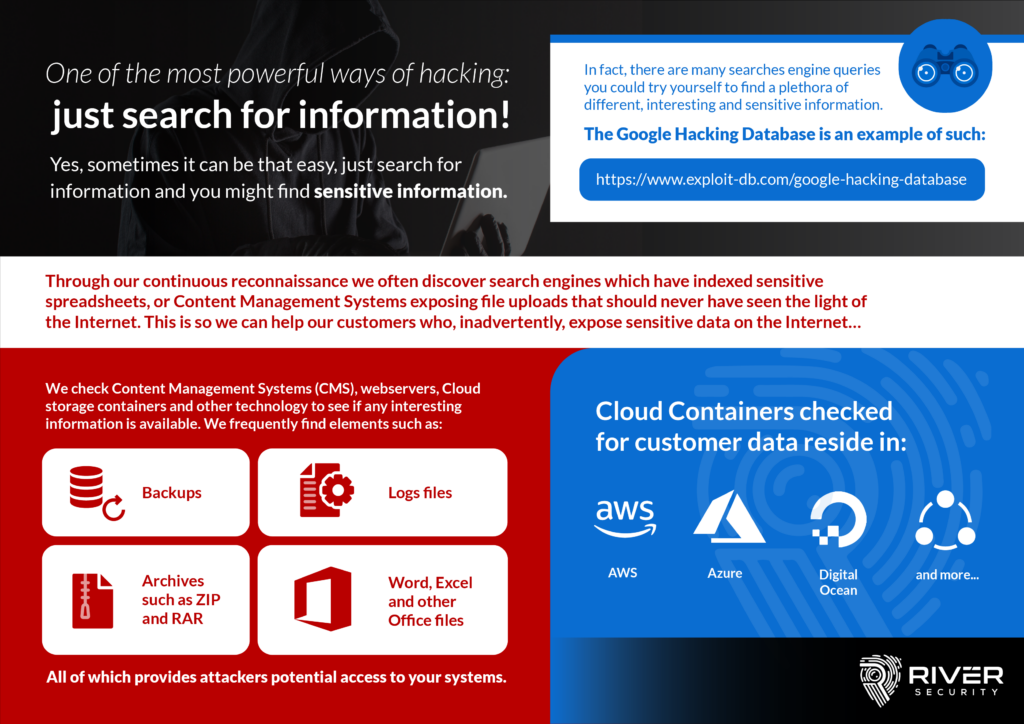 Protecting Your Data: Techniques for Securing Sensitive Information Online
Data has become the currency of our time and as such, it is crucial to ensure its security. Hackers can easily gain access to highly sensitive data through simple Google queries. Oftentimes, employees may inadvertently or unknowingly upload data on various internet solutions, such as a CMS ("Content Management System") system or SaaS ("Software as a Service"), without taking proper precautions to protect it.
At River Security, we understand the importance of safeguarding our customers' brands and data. As part of our mission, we employ a range of techniques to identify any data that may have been inadvertently or intentionally published online. Our team utilizes discovery techniques that are tailored to the target system, leveraging inherent weaknesses in the target web-server or little-known features of the target system, such as API's ("Application Programming Interface"), to locate uploaded files on the platform.
We frequently come across insecure cloud storage solutions that reveal sensitive files, or files indexed by search engines, that can be easily accessed by hackers. A simple search using the popular Google Hacking Database can reveal the extent to which sensitive data is readily available on the internet. Our goal is to ensure our customers are protected against such threats and remain secure in a landscape that is continuously evolving. This is why we not only hunt for in-secure buckets, but also procure a vast amount of OSINT data from partners on the topic.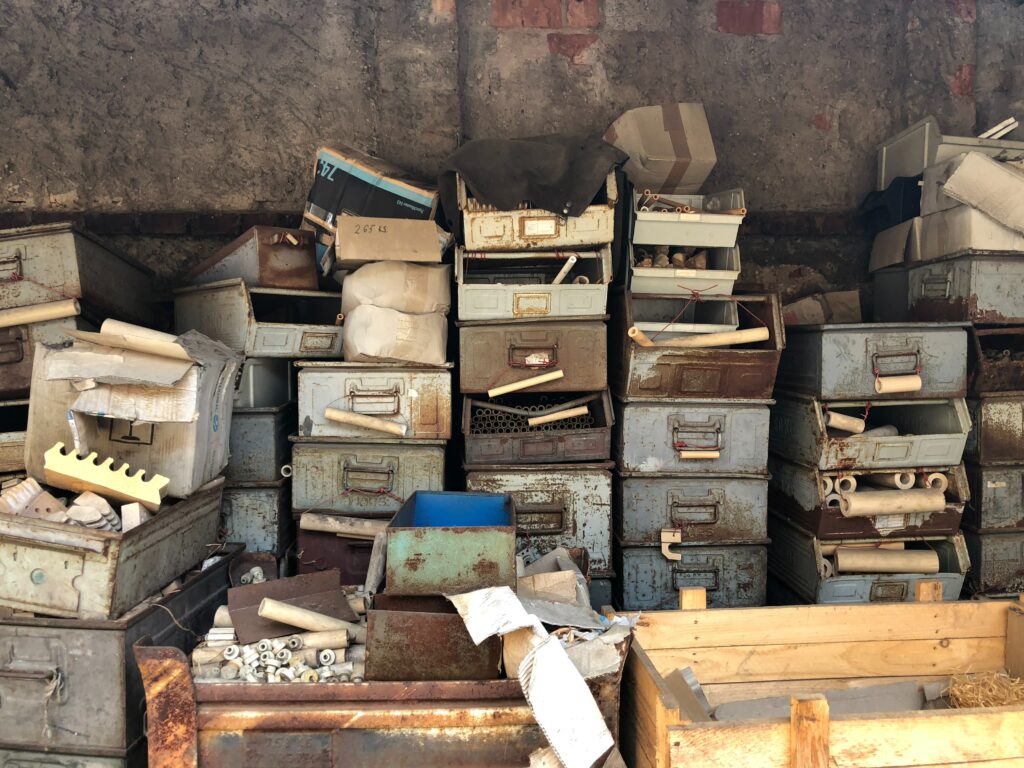 We take great pride in providing our customers with comprehensive protection against a wide range of threats, including Google Hacking. Our expertise and commitment to staying ahead of the latest security threats enable us to provide our customers with the peace of mind they need to conduct their business safely and securely.
Experiment with your own organizations data and do some exercises on your own. You could for example try to:
Utilize The Google Hacking Database and query for your own organizations data: https://www.exploit-db.com/google-hacking-database
Scan the public cloud vendors storage space and look for containers representing your data. These storage solutions are often called Buckets. You could try a freemium service like Grey Hat Warfare: https://buckets.grayhatwarfare.com/
Check your SaaS, CMS and similar solutions and see if sensitive data is being uploaded. If it is, ask yourself, does it need to be here? And most importantly, can it be accessed by someone else without authentication and authorization?
Do you expose any API's which could be accessed? Does it hold any sensitive information, and could it be accessed by an adversary using hacking techniques?