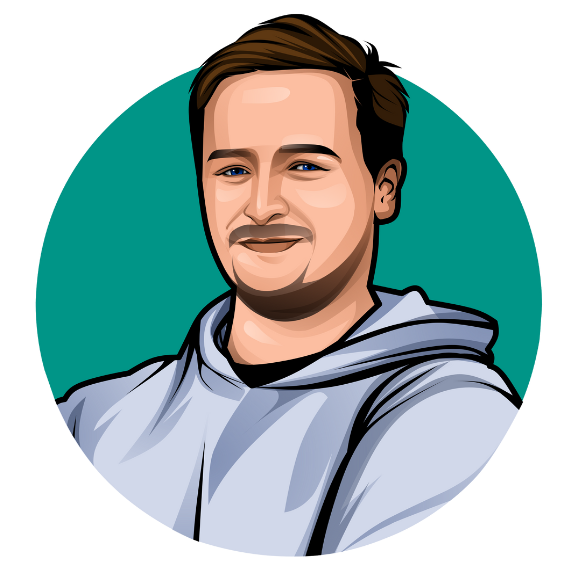 We are pleased to announce that Herman Bergsholm has officially joined River Security's Platform Engineering team!
Herman is a highly skilled developer who has already made a name for himself in the industry. In a recent Kode24 article, he discusses using advanced technologies to efficiently monitor and handle clients' attack surfaces through continuous data collection and processing for penetration testing and early vulnerability detection.
At River Security, we are always looking for top talent to join our team, and we were fortunate to have the opportunity to bring Herman on board after his former employer and client had to downsize. They reached out to us to see if we were interested in temporarily employing one of their skilled employees. We have gotten to know Herman very well as he has been a part of our team since august 2022. After getting to know Herman during his temporary contract with us, he has already proved to be a very valuable addition to the team.
Herman prefers working with Python 3.11 and finds that its syntax and plug-in architecture significantly improves his development experience, but he also enjoys using JS, Go and Bash. When he is not working, he enjoys playing guitar and making music, in addition to building LEGO with his kids.
Why River Security?
"I've always been interested in cyber security, which is why developing security tools is the pinnacle of software development for me. Joining River Security was an amazing opportunity, as they are packed with talented people and exciting projects. I believe that Active Focus can be a trailblazer in the industry, leveraging our competence in security and attack surface management to create something brand new. With our proactive and continuous monitoring and testing capabilities, we can effectively combat cyber threats and provide our partners with valuable insights to strengthen their defenses."

Herman Bergsholm, River Security
As a company relentlessly focused on developing new ways to help our customers stay safe in their digital sphere, we are thrilled to have someone with Herman's level of expertise join us. During his time with us, he has proven to be an extremely competent and collaborative team player with a positive attitude and a strong work ethic that inspires everyone around him.
We are humbled and proud to have Herman join us, and we are excited to see what we can achieve together as a team. Welcome, Herman!