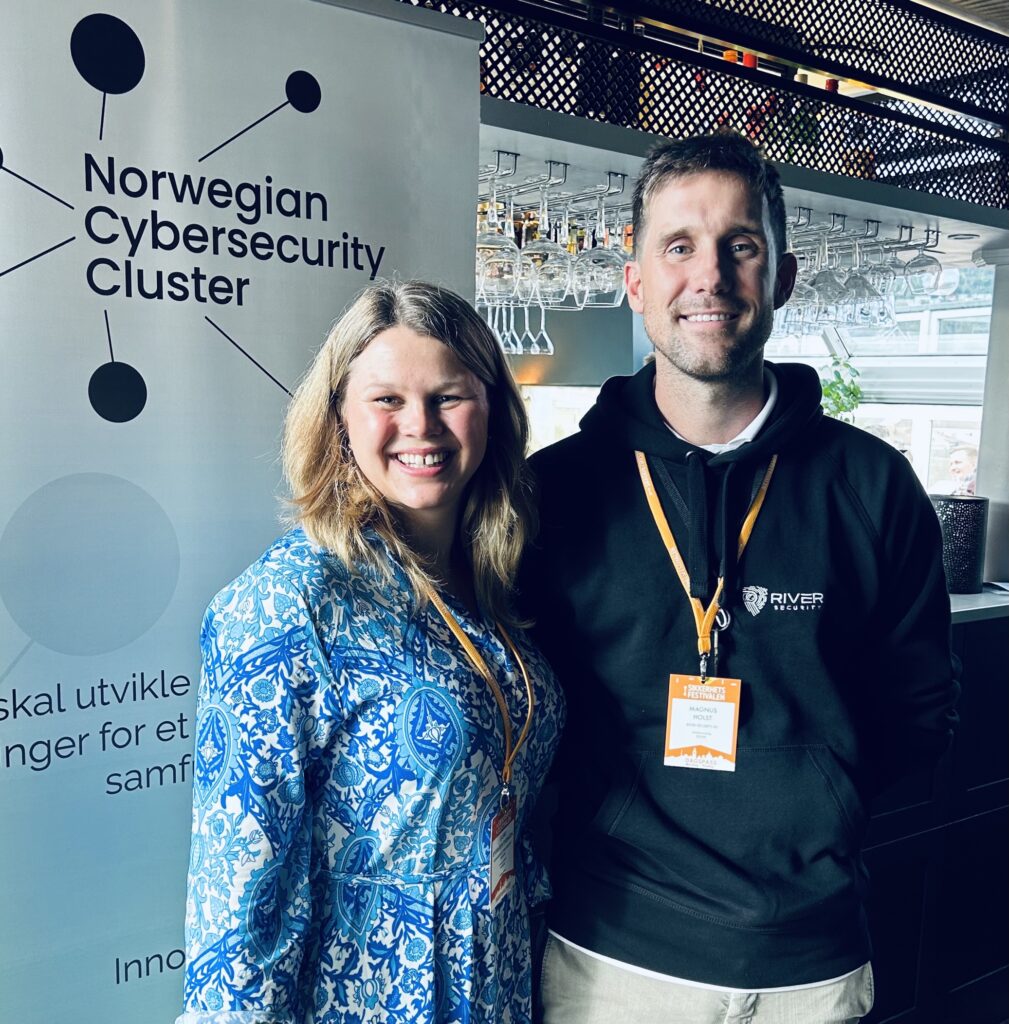 River Security Joins the Norwegian Cybersecurity Cluster
In today's interconnected digital landscape, the importance of robust cybersecurity measures cannot be overstated. With the ever-evolving threat landscape, collaborative efforts and shared expertise are essential to ensure the safety and security of our digital world. We are thrilled to announce that River Security has become a proud member of the Norwegian Cybersecurity Cluster, a move that signals new opportunities for growth, learning, and a united front against cyber threats.
The cluster's ambitions align perfectly with River Security, and the precence of both startups and established companies within various cybersecurity disciplines in the cluster made our decision to join an easy one. What resonated strongly with us is the cluster's unwavering focus on knowledge transfer and industry-wide cooperation. We look forward to both contributing our expertise and gaining insights from this dynamic network.

Magnus Holst, CEO River Security
Why the Norwegian Cybersecurity Cluster?
The Cluster represents a powerhouse of expertise, innovation, and collaboration in the realm of cybersecurity. As a collective of like-minded organizations and professionals, the cluster has become a formidable force in tackling the challenges posed by cybercriminals and other threat actors. River Security is excited to be a part of this dynamic network that emphasizes the power of unity in the fight against digital vulnerabilities.
Strengthening Cyber Defense
Membership in the Norwegian Cybersecurity Cluster offers River Security access to a treasure trove of knowledge, insights, and best practices. Collaborating with other industry leaders, researchers, and experts not only enhances our own capabilities but also contributes to the collective strength of the cluster. By sharing our experiences and learning from others, we can develop more effective strategies and solutions to safeguard our digital assets.
Putting Norway on the Cyber Map
Norway has long been at the forefront of technological advancements, and joining the Norwegian Cybersecurity Cluster further solidifies the nation's position as a "cyber nation." By pooling our resources and expertise, we not only demonstrate our commitment to cyber resilience but also showcase Norway's dedication to fostering innovation and excellence in cybersecurity on a global scale.
Cultivating Culture and Partnerships
Perhaps one of the most exciting aspects of being part of the Norwegian Cybersecurity Cluster is the opportunity to cultivate a culture of collaboration and partnership among competitors. In a world where cyber threats recognize no boundaries, our joint goal is to halt the progress of cybercriminals and other malicious actors. By transcending competitive barriers, we can collectively address the challenges that threaten us all and work towards a safer digital future.
It is fantastic that River Security has become a partner in our cluster. Working together towards Norwegian digital resilience is a difficult task, but with River Security on our team we are one step closer to develop capacity and solutions for a safer digital society!

Guro Storlien Evensen, Leader of Norwegian Cybersecurity Cluster
In conclusion, River Security's membership in the Norwegian Cybersecurity Cluster is a significant step forward in our ongoing commitment to providing top-tier cybersecurity solutions. Through collaboration, knowledge-sharing, and a shared vision, we are confident that our involvement in this dynamic cluster will not only enhance our own capabilities but also contribute to the larger goal of securing our digital landscape.
Together, we rise to the challenge, bolstering cyber defenses, fostering innovation, and safeguarding our digital future.