Active Focus Strengthens Sparebanken Vest's Cyber Security Defense
Active Focus, with its proactive stance, ensures that Sparebanken Vest's cybersecurity remains robust, offering continuous monitoring and always-on pentesting to safeguard their operations and customers in today's ever-evolving digital landscape.
Client quote
"At the core of our comprehensive cyber-security approach is the concept of layered protection, ensuring that we are always at the forefront of the latest and greatest innovations in the industry. That's where River Security comes in, offering their Active Focus service to keep us ahead of the curve with a constantly evolving attack surface, and even helping us to uncover the unknown. With a dynamic blend of cutting-edge technology and skilled expert verification, paired with lightning-fast agility, we are better equipped to tackle any threat that comes our way." – Arvid Eriksen, CISO of Sparebanken Vest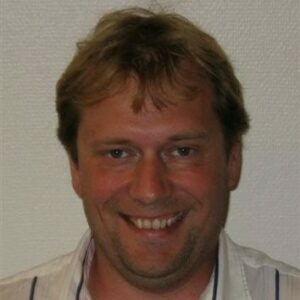 As a private financial institution with a deep commitment to IT security, Sparebanken Vest encountered the daunting task of safeguarding their digital assets against a constantly evolving landscape of online threats. They needed a comprehensive and proactive strategy to ensure the safety of both themselves and their valued customers.
River Security introduced Active Focus, a sophisticated cybersecurity technology, to address Sparebanken Vest's security needs. Active Focus, with its proactive and continuous approach, serves as a key component in their defense strategy. It allows for real-time monitoring and actionable insights, ensuring a swift response to potential threats through continuous monitoring and always-on pentesting.
The partnership between Sparebanken Vest and River Security delivers significant advantages, with a strong focus on bolstered cybersecurity and improved operational safety, summarized in the bullets below:
Prioritization: Active Focus provides clarity in a busy world, helping Sparebanken Vest identify and address security issues efficiently.
Insight: The tailored dashboard offered by River Security allows Sparebanken Vest to gain a functional view of their security posture and perform detailed analysis, revolutionizing their approach to cybersecurity.
Monitoring: River Security acts as a dedicated watchdog, providing ongoing surveillance of Sparebanken Vest's digital assets and ensuring proactive threat detection, always-on pentesting, and continuous monitoring.
Intelligence: Rapid intelligence on malware leaks and potential phishing domains ensures the safety of both the bank and its customers, regardless of multi-factor authentication.
"In our journey with Sparebanken Vest, we've found kindred spirits in their forward-leaning and security-minded approach. Working alongside visionary partners like them drives us to continuously innovate and fine-tune our services. We're proud to support Sparebanken Vest in their commitment to safety and excellence." — Magnus Holst, CEO of River Security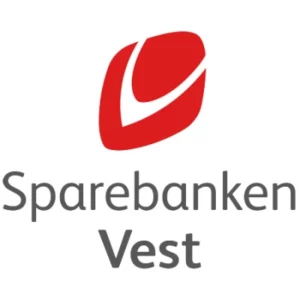 Sparebanken Vest is the third-largest savings bank and the second-oldest bank in Norway. Its predecessor, Bergens Sparebank, was established in 1823. The bank currently manages assets exceeding 160 billion kroner and employs 700 staff members.