How Mesta reduced cyber security risks with Active Focus
For a company that operates across multiple regions and with a complex infrastructure, Active Focus provides a proactive approach to security to ensure the safety of its operations and customers.
Client quote
What we appreciate the most is the team's expertise and their ability to provide both short-term and long-term solutions to any security challenges we face. It's reassuring to know that every issue flagged in a report has been thoroughly vetted and verified by River Security's team of experts, giving us the confidence we need to stay ahead of emerging threats.
-Terje Einar Hunvik, IT Operations Manager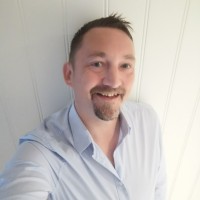 Mesta faced the challenge of managing their complex attack surface, with multiple regions and a range of infrastructure to maintain. They were already taking a proactive approach to security, but lacked the necessary tools to gain complete visibility into their attack surface and prioritize vulnerabilities effectively.
Mesta partnered with River Security on Active Focus, a continuous and proactive attack surface management technology. By using advanced techniques such as:
asset discovery

network scanning

vulnerability assessment
Active Focus delivers manageable reports on relevant security issues, allowing Mesta to identify and prioritize vulnerabilities effectively. The technology allows Mesta to see their entire attack surface "live" and read experts' assessments of the security level on all the different issues and entities.
With Active Focus, Mesta is able to stay ahead of emerging threats and take an even more proactive approach to security. The technology also allows Mesta to identify and prioritize vulnerabilities more effectively, reducing the risk of cyber attacks and improving the overall security posture.
River Security's ongoing reporting and monitoring helps Mesta reduce risk of future vulnerabilities and ensuring they remain compliant with relevant regulations.
"At River Security, we're proud to partner with Mesta, aligning their multi-layered security approach with our proactive ethos. As we deliver vigilance and insights from our end ('red'), combined with Mesta's strategic collaboration and efforts ('blue'), the resultant synergy creates a security landscape that is truly 'purple' in its effectiveness. By fostering seamless communication, including with Mesta's other security partners, we're collectively bolstering their security posture. Mesta's dedication is admirable, and with Active Focus, we're achieving a resilient security stance."
Magnus Holst, CEO – River Security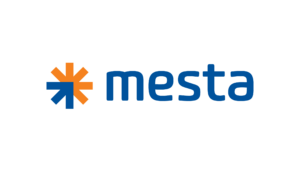 Mesta is Norway's leading company in maintenance and operation of road and rail infrastructure, with nearly 200 years of experience. With an annual turnover of over 6 billion kroner, the company is responsible for building, maintaining, and developing Norwegian infrastructure for public and private clients.