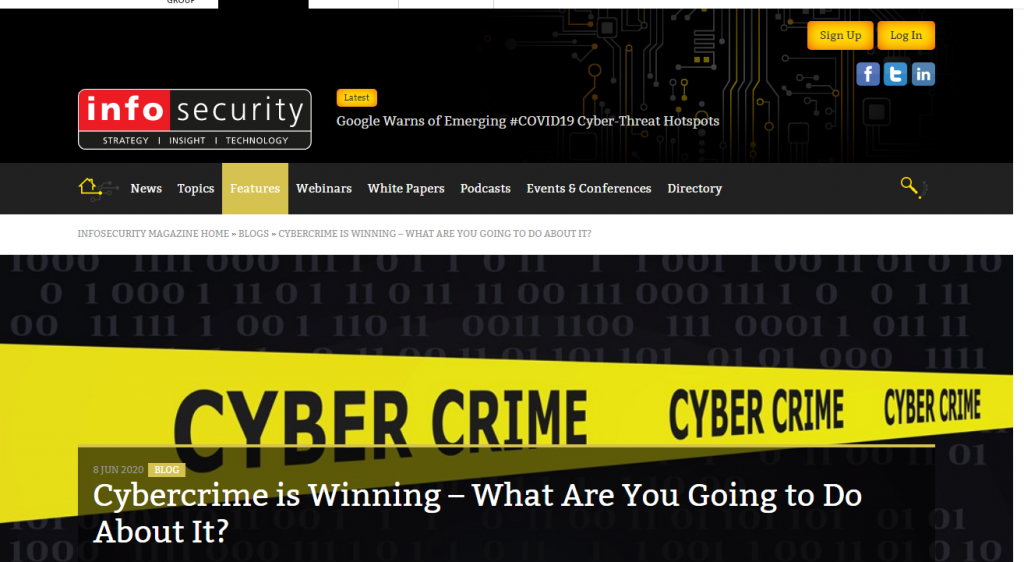 Guest blog post – Cybercrime is Winning – What are you going to do about it?
This week we guest blogged to our friends over at InfoSec-Magazine. The article discusses how Cybercrime is Winning and how we can change our stories and objectives to help secure ourselves better.
The post discusses how we're really in the same neighborhood as some of the worst criminals we can imagine, when we're online. We shouldn't be naive when behaving ourselves online. The post also suggests some suggestions on how we can change the story, and hopefully allow regular people to take information security more seriously.
Fraud, scams and criminal activity is a big money maker, and we definitely need to up our game if we're to stop them.
We hope you like it. Read all about it here: https://www.infosecurity-magazine.com/blogs/cybercrime-is-winning/