Working with River Security
We are always on the lookout for talented and passionate individuals to join our growing team. With us - you will get the opportunity to do what you love and still be encouraged to further develop your skills within your areas of interest.
We're an agile team, always working with a client-first mentality. Our ideal employee has a strong sense of passion, finds motivation in solving problems both together and as a team, has a goal-driven mentality and proactively seek opportunities to create value on behalf of our clients.
With our dedication and speed, we make a stark difference for our clients-base every day around the globe.
We battle cyber criminals continuously and strive to deliver quality work on-time as our accountability impacts our clients directly.
We set goals, play to win, and celebrate achievements as a team.
We spread positivity by practicing humility, being thankful, and recognizing each other's contributions.
We pay it forward by providing feedback and helping our teammates when they're stuck.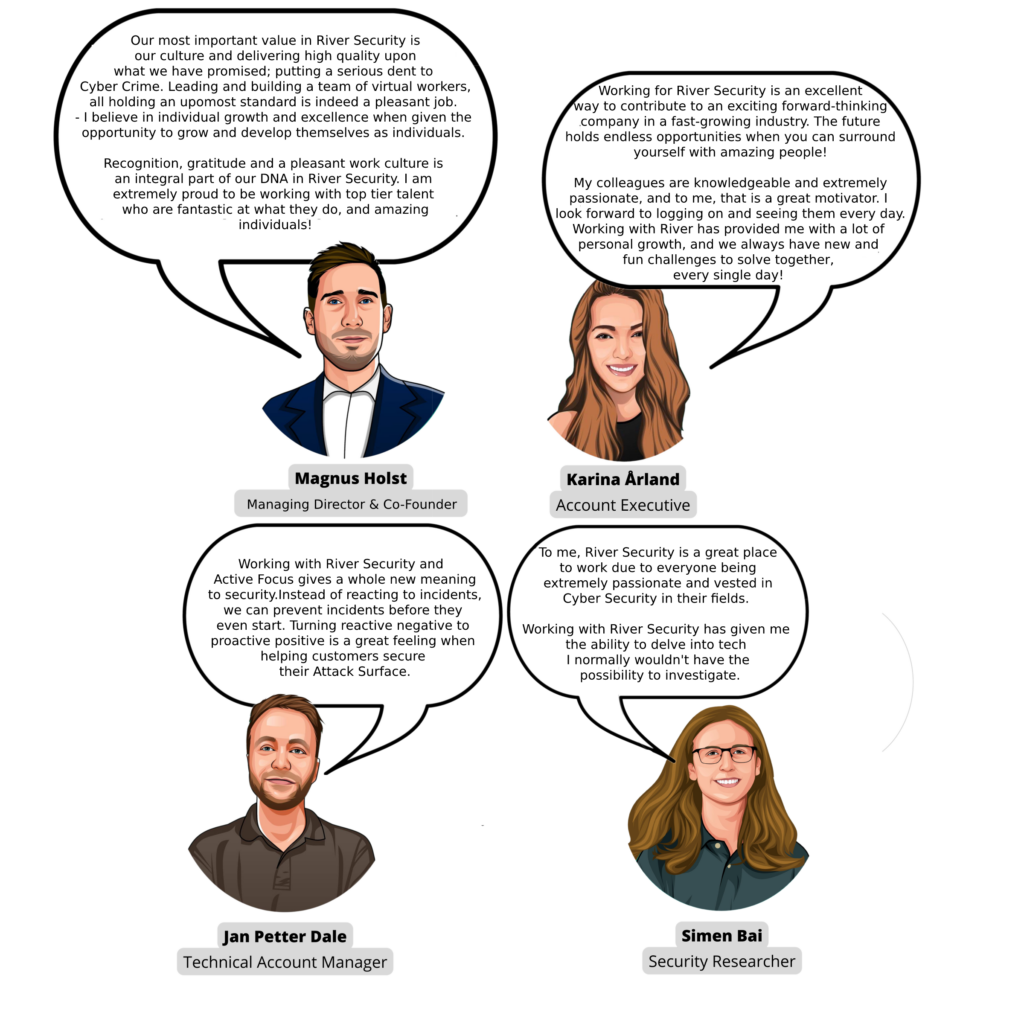 Many skilled specialists work in our organization today, and together we have a broad, far-reaching experience in the world of cyber security.
To be a great value adding to the existing team, we emphasis a curious mindset, and the eager to evolve.
The following should appeal:
Enthusiastic. Engaged. Fun. Motivated. Willing to learn. Never stop moving. No stupid questions!
We want people who have passion and a deep interest in Cyber Security
We love working as a team and having fun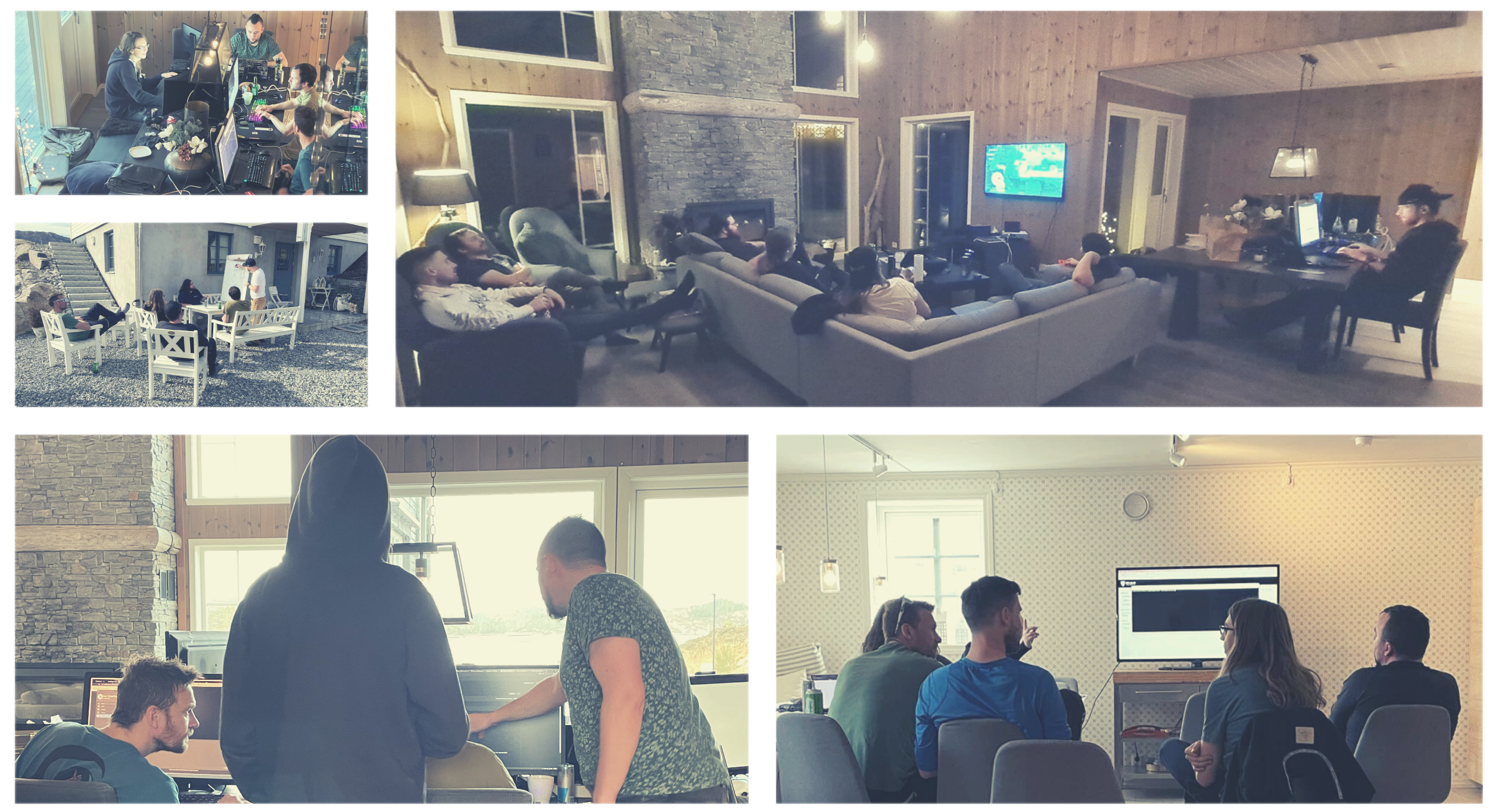 As a team we love to collaborate and meet up on many occasions. We travel frequently together to different events, some which we have dubbed 'Hacker Houses' where we rent for example an Airbnb villa for a week. During these events we hang out, hack and work on interesting projects.
Increased scalability & wider talent pool
With no fixed office location and no need to recruit from a limited geographic area, we see this a great benefit in finding the best candidates.
A virtual employee could in theory be anywhere in the world. This means that we have access to a far bigger pool of talent than through traditional recruitment process that often requires someone to live in one specific area.
Our experience with this model, since the birth of this company, leaves a clear result being able to employ recourses with higher qualifications and more experience, and a specific skillset more quickly and therefore we close the recruitment process faster, than if hiring for a local office site.
Productivity
Productivity may also be increased when working virtually. Those performing (independent) intellectual tasks (as we believe we do) and so called knowledge workers generally may be most likely to benefit from being outside the traditional office environment. This may be due to fewer distractions and disruptions, and more independence in setting the agenda and tempo of their working day to match natural concentration patterns.
Flexibility
And not to forget, the given flexibility options as the consequence of a virtual workforce.
We have several teams you could be joining. Take a look at some of them:
Offensive Security Team
Every day a new day of learning, honing your skills and preparing to break-in for the next engagement. Traditional penetration testing and bug-bounty hunting across our large attack surface is part of the every day job. You will participate as part of our always-on penetration testing service as well as the more traditional penetration testing cases.
Platform Engineering Team
If building is your thing, this is a great place to start. We require people to develop our platform, make it run smoothly with high availability and tune it for great performance. Sounds fun? Join the Platform Engineering Team!
Offensive SOC
The Beating Pulse of River Security. No new attack surface goes by our analysts, technical account managers and security researchers without them first knowing it. They use our Continuous Attack Surface Management platform to always stay on top of the latest new details about how our customers might get hacked.
People Operations and Customer Success 
A key pillar in our organization is the members who makes sure the cogs keep spinning, our customers always have satisfaction and ensures the organization moves forward. An exciting and dynamic team which constantly works with new and interesting challenges in both building a remote and dynamic team, but ensures quality above all in our processes.
We take work seriously, but don't lose ourselves in it. We devote a healthy balance of time and attention to family, friends, personal development, and our work.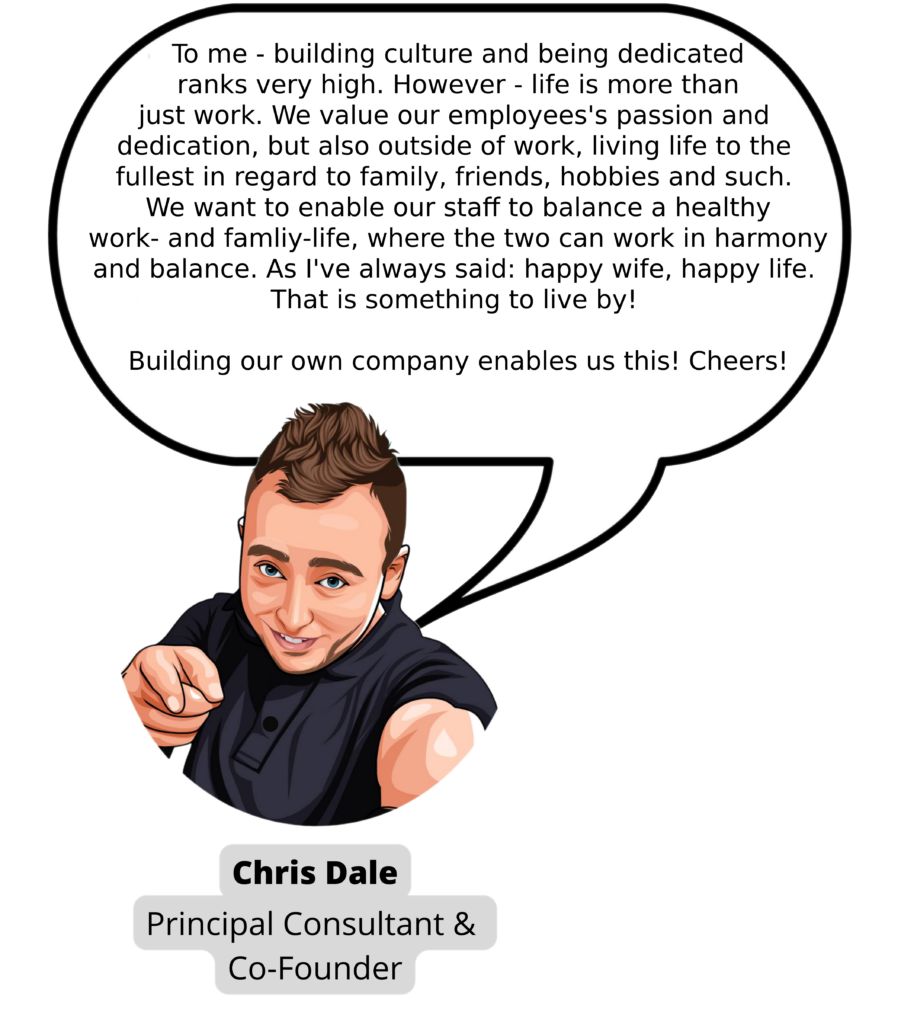 Does this make your heart melt? We'd like to meet you! Contact us, please!