What Penetration testing will get you
Enhanced Security Posture
Identify and address vulnerabilities to enhance overall security.
Effective Risk Mitigation
Prioritize and mitigate potential risks with targeted measures.
Demonstrate adherence to industry regulations and standards.
Proactively protect assets and sensitive data for worry-free operations. 
In today's digital age, it's essential for companies to have a clear understanding of their digital assets to effectively protect themselves against cyber threats. At times, companies may struggle to gain a comprehensive overview of their digital assets, leaving them unsure of where to implement cybersecurity defenses. By mapping out their digital footprint, companies can gain a deeper understanding of their digital assets and identify any potential weaknesses that may need to be addressed.
Mapping out the digital footprint should be a key priority for companies, especially before undergoing a penetration test to identify vulnerabilities. This activity provides many advantages, including significant cost savings and faster results. By gaining a clear understanding of their digital assets, organizations can quickly identify any weaknesses or systems that require maintenance before undergoing a penetration test. This ensures that the penetration test provides the most valuable feedback, focusing on what matters most to the organization. The advantages of mapping out the Digital Footprint is plentiful, here are some of them:
How does it work?
You engage the River Security team for a specific time period, where we then start scouring the internet, looking for any asset and correponding risk to the customer.
Our digital footprint is the best way to start understanding which assets we expose, their risks and how interesting they are to attackers. Interesting targets should be carefully controlled and security controls should be considered.
Digital Footprint activities are considered harmless to the company assets.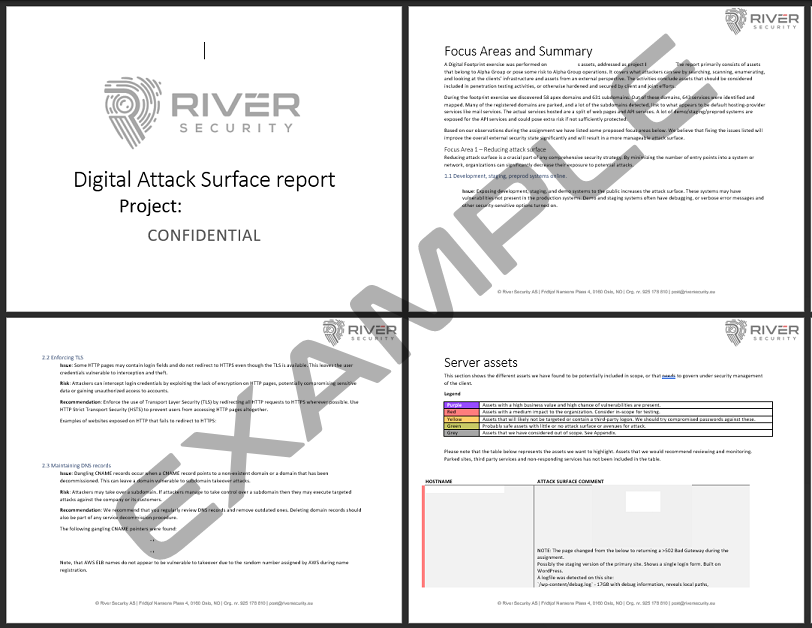 The Report
Our discovery and assessment of all the assets will be included in a report. The report covers everything we have been able to observe our customer have in terms of digital assets.
The report typically gives immediate value to our customer. Within the report we will find focus areas revealing anything from credentials which must be changed, abandoned or unmaintained systems, old and vulnerable systems and more.
The report lists assets based on our penetration testers priorities. System we prioritize highly are those which expose risk and at the same time has a high value for our customer. For example an outdated VPN service providing access to internal networks would be a critical target for our customer to address, especially before criminals leverage the VPN to install malware such as ransomware.
Our Customers Say It The Best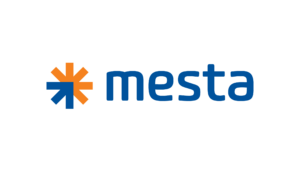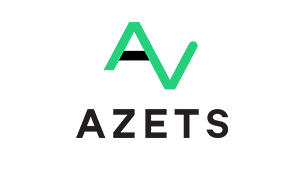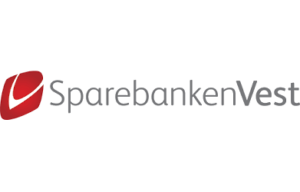 The team is very knowledgeable and has taught us a lot when it comes to proactive cyber security. They are agile and clearly has a lot of competence within their field, and we are happy to have them on our side in the ever-changing threat landscape.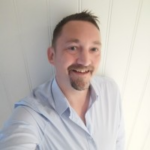 Terje Einar Hunvik
Mesta
One of the differentiating features of River Security is that they focus on real threats and areas that need attention – so we not only know about vulnerabilities, dark web disclosures and other issues, but also how they will affect our business.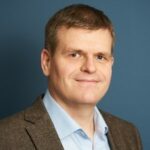 Ole-Martin Bækkeli
Azets
...That's where River Security comes in, offering their Active Focus service to keep us ahead of the curve with a constantly evolving attack surface, and even helping us to uncover the unknown...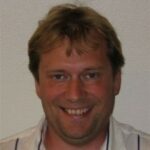 Arvid Eriksen
Sparebanken Vest
More about our service in these selected articles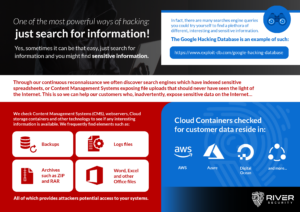 Data has become the currency of our time and as such, it is crucial to ensure its security. Hackers can easily gain access to highly sensitive data through simple Google queries. Oftentimes, employees may inadvertently or unknowingly upload data on various internet solutions, such as a CMS ("Content Management System") system or SaaS ("Software as…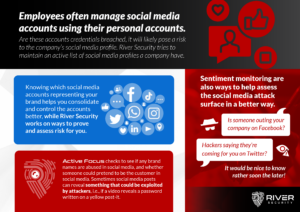 Social media has increasingly become a critical component of the attack surface that many businesses fail to consider. It is imperative to comprehend the locations where our brand is exposed and ensure that such accounts are appropriately protected and managed. The adverse effects of a compromised social media account on a company's reputation and trustworthiness…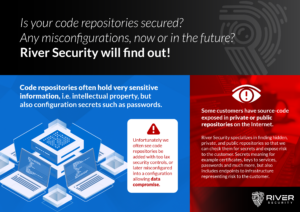 "River Security prioritizes protecting customer assets and data from threats by identifying code repositories and searching for secrets. This approach allows for identification of vulnerabilities and potential for improvement in customers' security posture, ultimately enhancing protection for assets, brand, and data."